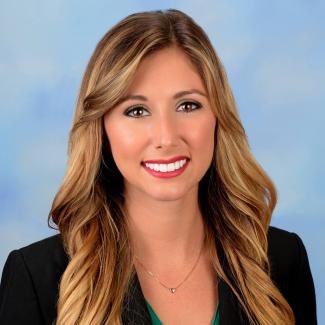 Title
Field Sales Consultant
Company
Henry Schein Dental
Location
Fort Lauderdale, Fla.
Gabrielle Carrera is a field sales consultant with Henry Schein Dental in Fort Lauderdale. She graduated from Florida State University in 2016 with a B.S. in professional sales and leadership studies, and a minor in entrepreneurship. Gabrielle feels that her educational foundation has provided her with the opportunity to thrive in her career in the dental industry.
While a student at Florida State, she was a Professional Sales Competition Team member (Spring 2014), head faculty coach for the Professional Sales Team (2014-2016), vice president of community service for Kappa Delta Sorority (2013-2015), fundraising and morale captain for Dance Marathon (2012-2016), fundraising and recruitment chair for Relay for Life (2012-2014), fundraising and recruitment chair for the BIG Event (2013-2015), an active member of Garnet & Gold Key Leadership Honorary (2012-2016), and co-fundraising chair for A Prom to Remember Charity (2010-Present).
Gabrielle is passionate about serving others, which she discovered through the nonprofit, A Prom to Remember, and she is still highly involved with this organization in Fort Lauderdale. The organization's mission is to provide the ultimate prom experience for teens affected by cancer. She still dedicates her time to the FSU Sales Institute, acting as an adviser to the head faculty coaches, and established the "Mom & Pops Scholarship," which rewards the coaches who dedicate their time and efforts to enhance, educate and better the current FSU Sales Team. Gabrielle enjoys visiting Tallahassee to see the Seminoles win, traveling around the world, spending time with her little brother, Dominic, and running on the beach.