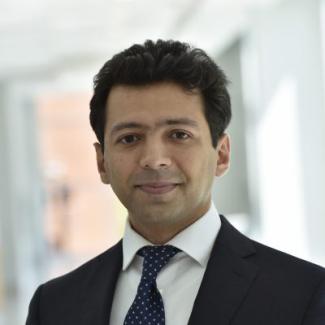 Academic Specialty
Corporate Finance; Finance and Politics
Education
Ph.D. Finance, Concordia, McGill, HEC and UQAM joint program.
Visiting Ph.D. Scholar, New York University.
M.A. Economics, McGill University
Areas of Expertise
Political Economy of Finance
Financial Distress and Bankruptcy
Corporate Governance
Dr. Hosein Maleki is an assistant professor in the Department of Finance at Florida State University's College of Business. His primary research interest is empirical corporate finance, focusing on the political economy of finance, firm-bank relationship, financial distress and corporate governance. Maleki's research has been published in top finance journals, such as the Journal of Financial Economics, and presented at international finance conferences, including the annual meetings of the National Bureau of Economic Research (NBER), American Finance Association (AFA), Northern Finance Association (NFA) and Financial Management Association (FMA). 
Prior to coming to Florida State, he served as assistant professor of finance at Temple University and was a visiting scholar at NYU Stern's Finance Department. 
Maleki received his master's degree in economics from McGill University and his doctoral degree in finance from Concordia, McGill, HEC and UQAM Universities joint program.