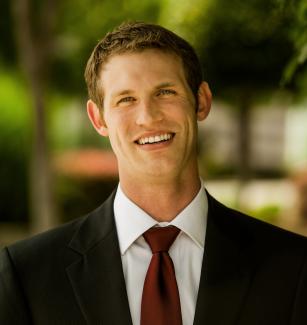 Academic Specialty
Organizational Behavior and Human Resources
Education
Ph.D., Business Administration, Florida State University (Expected completion: May 2020)
MBA., University of Georgia
M. Div., Asbury Theological Seminary
B.A., History, Auburn University
Areas of Expertise
Employee Selection
Measurement of Behavior and Experience
Prediction of Job Performance
John's primary research interests focus on topics of human resources staffing. In particular, his projects address questions related to how organizations make hiring decisions, including the methods organizations use to evaluate job applicants, the types of employees organizations recruit, and how organizational decisions affect who applies to jobs in the first place. He also has a secondary stream of research that explores how stressors such as critical media coverage, emotional demands at work, and negative work events influence employee well-being, resilience, and work-family conflict. His research has been published in Personnel Psychology and the Annual Review of Organizational Psychology and Organizational Behavior and recently won the Best Paper award for the Human Resources Division at the 2018 Academy of Management.  
John's research stems directly from his work experiences. Following a Master of Divinity at Asbury Seminary, he consulted with non-profit organizations and discovered a passion for understanding the challenges that managers and employees encounter. During his MBA program at the University of Georgia, he designed and began testing an employee selection tool to provide non-profits greater confidence and clarity in the hiring process. Through this work, he discovered that he loves advancing knowledge by developing and testing ideas, and he saw a tremendous opportunity to make a difference in the area of staffing.
Selected Published Research
Van Iddekinge, C. H., Arnold, J. D., Frieder, R. E., & Roth, P. L. (in press). A meta-analysis of the criterion-related validity of pre-hire work experience. Personnel Psychology.
Van Iddekinge, C. H. & Arnold, J. D. (2017). Retaking employment tests: What we know and what we still need to know. Annual Review of Organizational Psychology and Organizational Behavior, 4, 445-471.
Honors and Awards
Best Paper Award, HR Division, Academy of Management, 2018
Recruiting Fellowship Recipient, 2015
Lorberbaum Fellowship, University of Georgia, 2013-2015
Ralph Brown Draughn Most Outstanding Senior History Student, Auburn University, 2005
Phi Beta Kappa, 2005
Interesting Facts
When John is not studying or writing, he can usually be found with his wife and three kids. He enjoys traveling, outdoor activities, and great food.