Assistant Director, Employer Relations and Career Liaison to the College of Business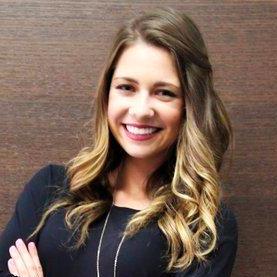 Education
Bachelor of Science: English Education, Florida State University (May 2016)
Master of Science: Instructional Systems and Learning Technologies, Florida State University (May 2019)
Areas of Expertise
Career Advising
Interview Preparation
Personal Branding
Michelle Futo is your new College of Business Career Liaison. She is a two-time Florida State University alumna; during her time at FSU she was involved with Greek Life, the University Ambassador program, Dance Marathon and studied abroad in Leysin, Switzerland. Michelle has been working at the FSU Career Center since August 2016 and is excited to chat about interviewing, networking and how to put your best professional foot forward, even in this new virtual world! You are welcome to email Michelle at mfuto@fsu.edu, connect with her via LinkedIn, and follow her on Twitter to stay up-to-date with career events.
Honors and Awards
Technology Excellence Award, Honorable Mention, National Association of Colleges and Employers, June 2020
Gagne-Briggs Award, Instructional Systems and Learning Technologies, FSU College of Education, April 2019
Albert Einstein Award, Florida State University Division of Student Affairs, May 2018
Christopher E. Iansiti Outstanding Leader Scholarship, Instructional Systems and Learning Technologies, April 2018
Interesting Facts
Michelle has a golden retriever named Westcott, she met her fiance at FSU and they both are the biggest 'Nole fans.
Michelle loves all things Game of Thrones and Harry Potter. When studying abroad she visited Kings Landing (aka Dubrovnik, Croatia) and is planning to honeymoon in London to tour the Harry Potter studios.
Michelle has traveled to five continents!