Director, Professional Development Program and Associate Director, Center for Professional Success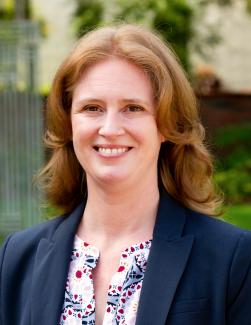 Dr. Sarah Withers is director of the Professional Development Program and associate director of the Center for Professional Success at Florida State University's College of Business. She has more than 15 years of experience teaching university courses in academic and professional writing, literary studies, research and professional development at Florida State University, Indiana University – Bloomington and Tulane University. Her pedagogical approach to GEB 1030 centers on the application of design-thinking principles to help students realize their personal and professional development plans. Some of the common threads that run through her teaching and other academic work are language, storytelling, performance, civics and theories of knowledge.
Withers earned a Bachelor of Arts in religion and English from Florida State University and a Master of Theological Studies from Harvard Divinity School. Her Ph.D. in English is from Indiana University.