Board of Governors chair touts 'superstar board' in his final remarks
---
Board of Governors chair touts 'superstar board' in his final remarks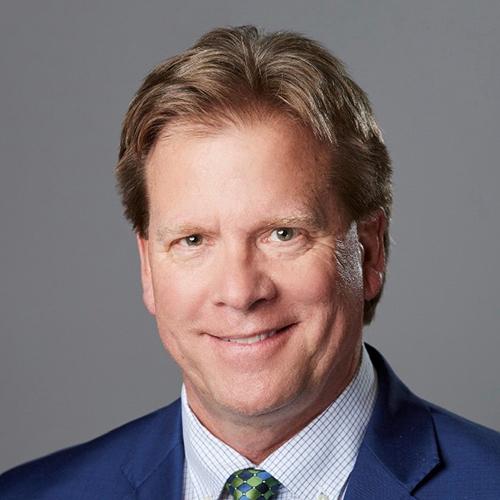 Brett Lindquist scanned an expansive meeting room at the Turnbull Conference Center.
"This is a superstar board," he said to members of the Florida State University College of Business Board of Governors. "What I really enjoyed about this group are the friendships we made and the stories you shared."
Lindquist (BS finance and real estate '83) spoke in late March during his final meeting as board chair. He ends his two-year term in August, when Donna Abood (BS marketing '81) assumes the role. He will remain on the board's executive committee.
Lindquist opened the board's spring meeting with a 10-minute talk in which he, for starters, touted the achievement of two primary objectives: goal-breaking fundraising and, in turn, the October groundbreaking of Legacy Hall, the college's long-awaited future home.
His comments drew applause from board members and from Michael Hartline, dean of the college. More applause came when Lindquist expressed appreciation for his induction last fall into the college's Alumni Hall of Fame.
"We'll always thank Brett and the Board of Governors for their tireless work on behalf of our college, including our monumental groundbreaking," Hartline said later. "We also thank Brett for his outstanding leadership during his two years as chair. As an engaged and generous alumnus, he easily connected with fellow board members and encouraged them in their ongoing support of the college's journey to preeminence."
In his personable and sometimes playful style, Lindquist reiterated his love for FSU and his eagerness to discuss the merits of the college and university with anyone. He urged board members to donate to the college; speak to a class, as he did recently; or to serve as a student mentor, as he continues to do, sharing his expertise in mortgage and real estate.
"Students can leave FSU and buy a house in a month or two," said Lindquist, co-founder and CEO of The Mortgage Firm. "So, I'm going to coach them. I'm going to show them appreciation levels and rent versus own, and I'm going to talk about FSU. And when you're speaking with students, they want to hear your story. 'How do you get here?' And, you know, I never thought I'd be standing up here as chair."
He also poked fun at himself for a familiar boast – that he competed four years as a scholarship swimmer at FSU.
"It's a joke at my company," he said to laughs. "I've said I swam for Florida State probably 10,000 times."
"It's cool, you know?" he added. "I get to talk about Florida State."
--Pete Reinwald