Four new faculty inductees 'made us who we are'
---
Four new faculty inductees 'made us who we are'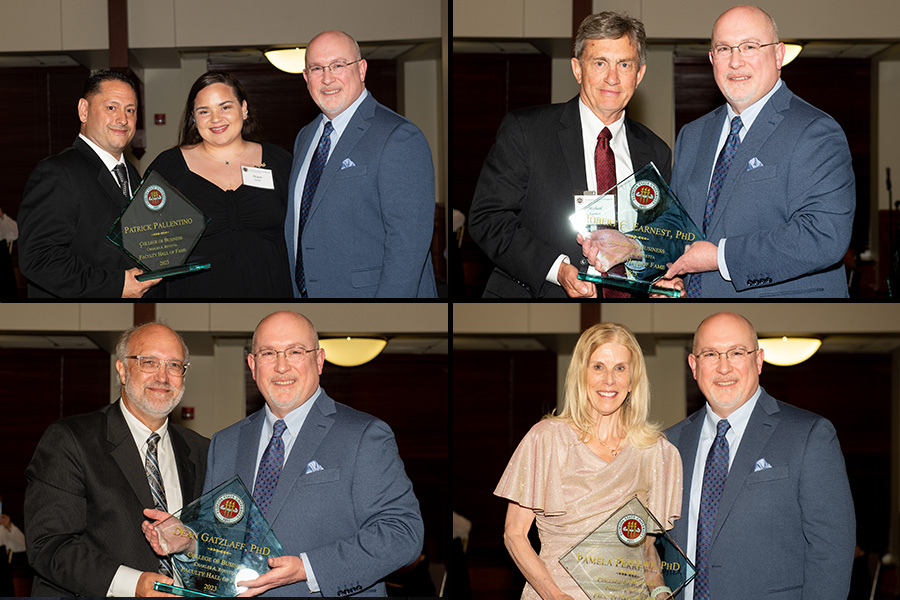 The Florida State University College of Business last month enshrined four former faculty members who made such a difference for their students, colleagues and disciplines that they'll now be remembered forever.
The inductions of Robert C. Earnest, Dean Gatzlaff, Patrick Pallentino and Pamela Perrewé into the Charles A. Rovetta Faculty Hall of Fame put the crowning touch on the annual Faculty and Staff Awards Dinner and Celebration.
Michael Hartline, dean of the college, told a crowd of about 200 at the FSU Alumni Center ballroom that the event marks "one of our biggest nights of the year because we get to celebrate the outstanding work and achievements of each other, of those who came before us … and of those who left too soon."
The crowd included college faculty and staff members, retired faculty members and family and friends of the college. All witnessed the inductions of:
Robert C. Earnest, a former professor and finance department chair known for modernizing the undergraduate curriculum, establishing graduate programs and helping students succeed. Dr. Earnest retired in 1981 and passed away in 2001.
Dean Gatzlaff, a former professor of real estate who raised FSU's academic and industry profile as longtime director of the FSU Real Estate Center. Dr. Gatzlaff retired in 2022.
Patrick Pallentino, a former senior lecturer and director of the FSU Sales Institute who helped to build and lead the college's world-class professional sales program. Professor Pallentino passed away in 2022 while an active member of the faculty.
Perrewé, a former professor and world-renowned researcher who served as the Haywood & Betty Taylor Eminent Scholar and received FSU's highest faculty award. Dr. Perrewé retired in 2021.
The Rovetta Faculty Hall of Fame now includes 18 former faculty members honored for making a significant and lasting impact on their students, university and community.
"Tonight's inductees distinguished themselves in their contributions to the college, their disciplines and, most of all, their students," Hartline said. "They mentored. They pioneered. They created. They cared. They went the extra mile. And they did it with a perpetual smile."
Hartline added: "They made us who we are, and tonight we make them who they'll always be: Rovetta Faculty Hall of Famers."
Remembrance and gratefulness emerged as themes in the remarks of inductees or loved ones who accepted on their behalf. So did credit to and appreciation for the people who helped them flourish -- and the joy they found in their life's work.
The induction speeches drew standing ovations; included acknowledgement of supportive colleagues past and present; and contained emotional pauses that reflected love, loss and gratitude.
Earnest
Karla Richardson, the youngest of Robert Earnest's four children, accepted her father's induction with her brother, Michael Earnest. She recalled a time that her eldest son interviewed her father for an elementary school project.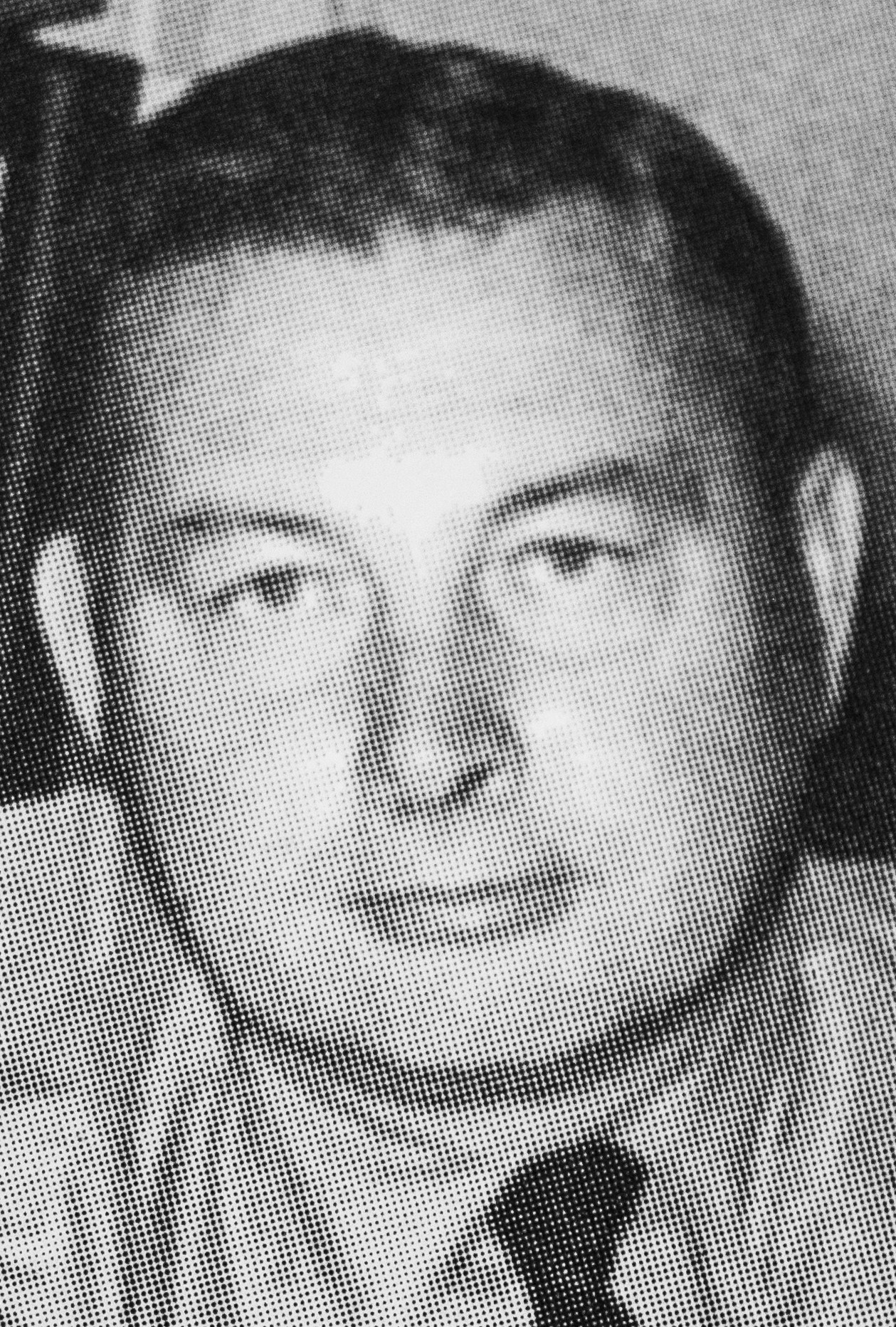 "One of the questions was, 'If you could have done anything in your life other than what you did, what would it have been?'" Richardson said. "He said, 'There's nothing else I would have done.'" She said her father believed he had the opportunity to guide students and colleagues and to learn from them.
Earnest joined the faculty in 1957 and helped to establish master's and doctoral programs, among multiple other contributions.
Hartline noted that college Alumni Hall of Fame member Allan Bense wrote a moving letter of recommendation for Earnest's induction. In his letter, Bense recalled the early 1970s when he ran out of money after two semesters at FSU and found himself homeless and living in his station wagon.
Earnest invited him to live with him and his family, and Bense accepted.
Bense went on to graduate, become speaker of the Florida House of Representatives, chairman of the FSU Board of Trustees and a highly successful businessman.
"I never, ever would have accomplished any of this were it not for my friend and mentor, Dr. Robert. C. Earnest," Bense wrote at the end of his nomination letter, read by Hartline. "I am not asking you to place Dr. Earnest on the Faculty Hall of Fame; I am pleading with you to do this.
"You see, I did not like Robert Earnest. I loved him."
Gatzlaff
In his induction of Gatzlaff, Hartline told the audience he always would remember Gatzlaff's reaction at the 2021 FSU Real Estate TRENDS Conference, when Hartline announced the establishment of a professorship in Gatzlaff's name.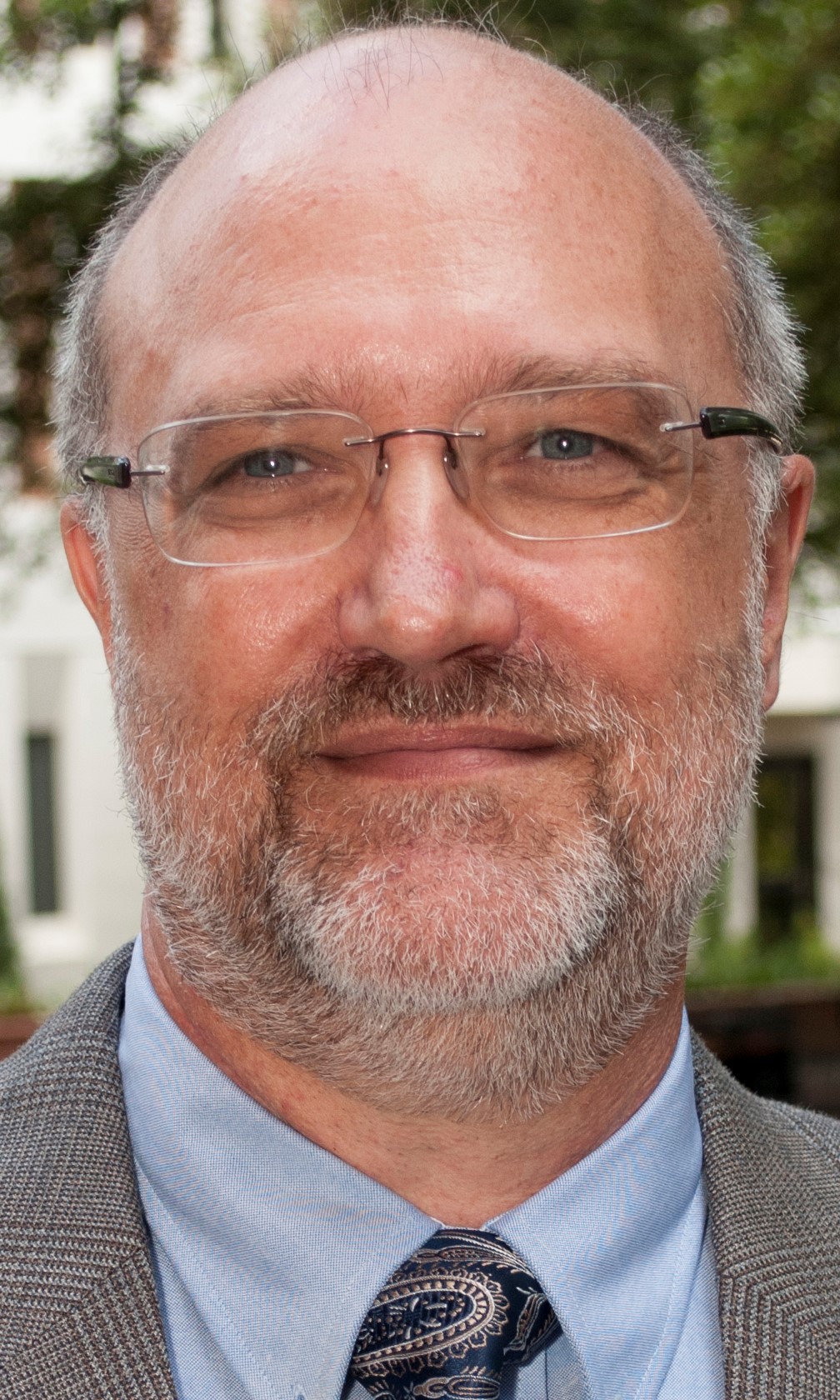 "Dean did precisely what we all knew he would do: He shook his head 'no' in humble protest," Hartline recalled, smiling, during the induction ceremony.
Known to deflect or divert credit for his accomplishments, Gatzlaff elevated the college as a decorated professor of real estate, a globally renowned academic and industry researcher, chair of the department, and the longtime director of the FSU Real Estate Center. He also played a significant role in the development of the world-class TRENDS Conference.
Gatzlaff credited his brother for encouraging him to pursue a doctorate. He recalled a moment decades ago when he and his brother were sitting in a Minnesota café discussing his opportunity to pursue a doctorate, and his brother suggested he go for it.
"That meant a lot to me," Gatzlaff said. "If it weren't for his confidence in me, I probably would have never started it. And, you know, there are, along the way, those people who believe in you, those people you come across who make all the difference."
Gatzlaff reflected on his time as a department head in which he and colleagues worked to help students and each other to "raise the profile of the program." Now the real estate program ranks No. 5 among public schools, according to U.S. News & World Report.
"It's been a wonderful ride," Gatzlaff said, "as I rode upon the shoulders of those people around me."
Pallentino
Megan Steele said students knew her grandfather for his New York accent, for "throwing candy around at lectures" or for squirting students with water when they said "like" or "um" during presentations.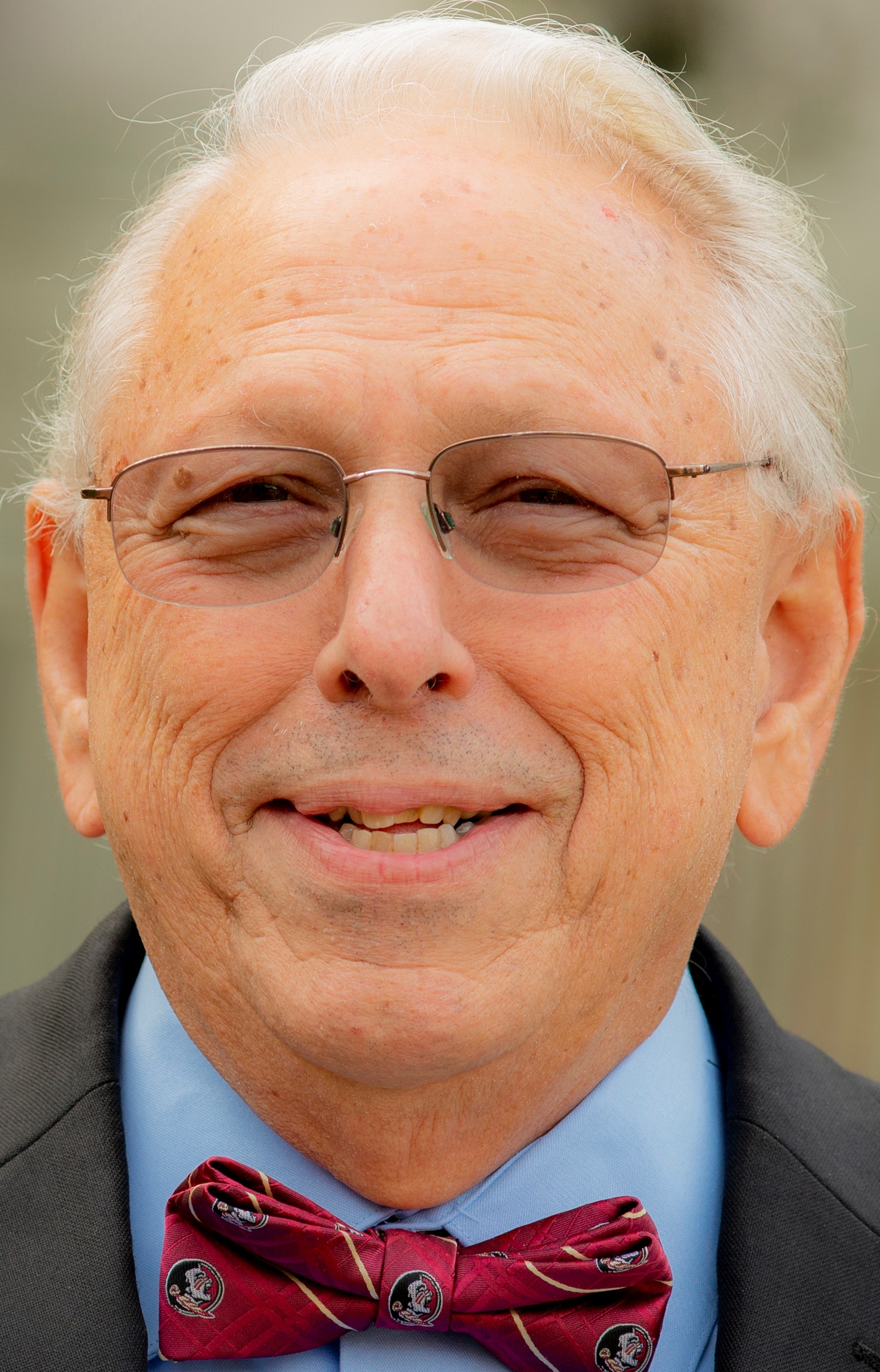 Students and faculty members also knew Pallentino as the "Godfather of Sales," Hartline said, "for the way he talked and the way he walked – 'walking the walk' in devotion to the college and our students."
Hartline told audience members that Pallentino's sudden death in October hit the college community hard.
"We'd lost a beloved family member who loved – and lived – what he did," he said.
Pallentino founded and directed the FSU Sales Institute and founded, supported and managed the International Collegiate Sales Competition.
He mentored thousands of sales students and won a 2016 Faculty Seminole Award for his exemplary attitude toward students.
Mike Brady, director of the Persis E. Rockwood School of Marketing, wrote in support of Pallentino's induction: "Pat and his wife, Julia, were very dedicated to FSU students, even to the point of personally sponsoring students who were struggling financially."
Steele and Pallentino's son, Patrick Pallentino III, accepted the induction. Steele called her grandfather a "servant leader" who considered "no Thanksgiving dinner complete without a few students sitting at the table."
"I know he felt honored and privileged to have the opportunity to touch so many students' lives," Steele said. "He often said, 'Success is not measured by your title, paycheck or the type of car you drive. It is measured by the people you have reached, helped reach their potential along your path.'"
She added: "And in that I can think of no one wealthier."
Perrewé
Joe Icerman, a former associate dean and 2020 Rovetta Faculty Hall of Fame inductee, called Perrewé "probably the most decorated faculty member in the history of the College of Business."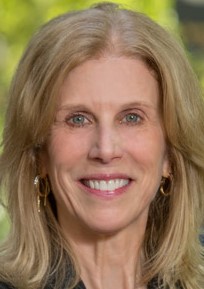 "Her excellence in teaching, research and service is off the charts," Icerman wrote in his nomination of her.
Perrewé retired as the Haywood & Betty Taylor Eminent Scholar in 2021, three years after she became the first – and still only – business faculty member to win the university's highest faculty honor, the Robert O. Lawton Distinguished Professor Award.
Hartline noted that she earned an international reputation for research in business and human resource management, particularly related to job stress, coping and organizational politics. She also served on more than 100 doctoral dissertation committees, published more than 130 journal articles and contributed to more than 40 books, he said.
Perrewé recalled that Bill Anthony, who in 2019 received posthumous induction into the Rovetta Faculty Hall of Fame, hired her as a faculty member in the Department of Management. She was 26 when she interviewed.
"I fell in love with the management department, the College of Business, Florida State University and Tallahassee," she said. "I have never looked back."
Of Anthony, she said: "He had so much confidence in me. As Dean (Gatzlaff) was saying, there are certain people who just have that (confidence in you). Mine was Bill. And he had my back."
And, like Gatzlaff, she saluted all the people who played a role in a prosperous and rewarding career.
"I miss all of you so much," Perrewé said to attendees with whom she worked. "I do miss this place. So, from the bottom of my heart, thank you very much."
-- Pete Reinwald