Steve Mudder's $1 million gift ensures Legacy Hall will remain state-of-the-art into the future
---
Steve Mudder's $1 million gift ensures Legacy Hall will remain state-of-the-art into the future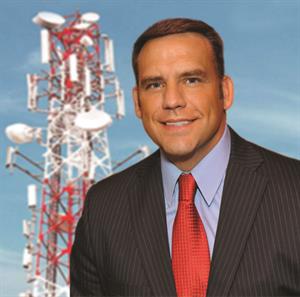 Since graduating from the College of Business, Steve Mudder has consistently invested his time and financial support in his alma mater. He says he does it because he is proud of the quality of the school, its faculty, alumni and students. Simply put, he loves Florida State University.  
"With these outstanding resources, I believe we are on the road to becoming one of the nation's Top 10 business schools," Mudder said. "But to get there, we have to have a top-notch facility, and to continue climbing in the rankings, we have to look to the next 20, 30 and 40 years and make sure Legacy Hall remains cutting-edge and relevant."
Mudder has demonstrated he is a friend and advocate of the university and the college through his most recent $1 million estate gift to establish the Steve Mudder College of Business Building Maintenance Fund. The fund will provide for ongoing upgrades and upkeep of the new business building when needed in the future. His previous gifts to support Legacy Hall named the Steven J. Mudder Associate Dean's Office and, in honor of his father and hero, the Gary D. Mudder Faculty Lounge. Mudder said he is hopeful his gifts will inspire others to recognize the importance of the new business building and to contribute generously to Legacy Hall.
The new 210,000-square-foot, $88 million College of Business building will be located on the southeast corner of the FSU campus in the heart of the Arena District.
"We are extremely proud of Steve's impressive professional success, and grateful for his leadership in advocating for Legacy Hall," said Dean Michael Hartline. "Before Legacy Hall opens its doors, Steve already understands the need for additional funding to maintain and enhance Legacy Hall in the future. We're truly fortunate to have an alum like Steve who has the insight and vision to look out for the best interests of the college and its future."
Mudder earned his Bachelor of Science in finance, summa cum laude, in 1995 from Florida State, ranking at the top of his graduating class, and went on to earn his Juris Doctorate, cum laude, from Harvard Law School in 1998. For the past number of years, he has served on the College of Business Board of Governors and was a Charles A. Bruning Distinguished Speaker. He recently was invited to join the FSU Foundation Board of Trustees. He also is a lifetime member of the FSU Alumni Association and is active with Theta Chi Fraternity by serving as a Director on its alumni corporation.
Mudder is a founder, shareholder and general counsel of Pan Asia Majestic Eagle Ltd., one of the premier wireless infrastructure companies in Myanmar (formerly Burma), and headquartered in Yangon, the country's largest city and commercial center. He and his partners started the company in 2013. He also is a founder, shareholder, director and general counsel of PT Protelindo, the largest independent wireless infrastructure company in Indonesia, headquartered in Jakarta. He and his partners started this business in 2007, and Mudder lived and worked in Jakarta for seven years as the company grew from only 230 towers to more than 15,000 towers and from having 230 tenants to more than 25,000 tenants on its towers. He continues to commute regularly to Asia for business.
Mudder is also owner and CEO of Elite Sports Management Inc., which specializes in the representation of professional athletes, primarily in the NFL. He has been representing professional football players since 2003.
Mudder's international legal and business career spans 20 years in private law firms and as an investor, business executive and general counsel for numerous domestic and foreign companies in the wireless infrastructure industry. He has formed or helped acquire and/or operate more than 30 companies in 11 countries in North America, Central America, South America, Europe, India, Asia, Southeast Asia and the Caribbean.
Before becoming involved in the wireless infrastructure space, Mudder was a partner in the Atlanta-based law firm Cohen, Cooper, Estep & Mudder, where he specialized in corporate, sports and entertainment law. Mudder received his formal legal training as a corporate and mergers and acquisitions attorney while practicing law at two internationally recognized law firms, King & Spalding in Atlanta, Georgia, and Gunderson Dettmer in Menlo Park, California.
- Barbara Ash