Assistant Professor and Dean's Emerging Scholar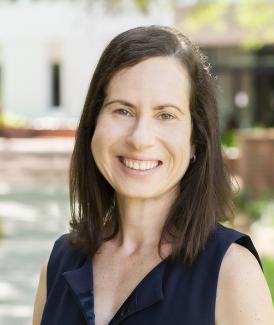 Academic Specialty
Auditing
Education
Ph.D. Accounting, Case Western Reserve University (2016)
M.S. Accounting, Kent State University (2012)
B.S.B.A. with a Major in Accounting, John Carroll University (2008)
Areas of Expertise
Accounting 
Auditing
Taxation
Dr. Aleksandra Zimmerman is an assistant professor and dean's emerging scholar in the Department of Accounting at Florida State University's College of Business. She teaches auditing at the undergraduate level. She also is a visiting scholar at the Public Company Accounting Oversight Board (PCAOB). Her research has earned several awards. Her research interests include audit quality, audit pricing, audit market composition, auditor judgment and decision-making, and the labor markets for auditors. She has published research in and reviewed manuscripts for a number of top accounting journals, including The Accounting Review, Contemporary Accounting Research, Review of Accounting Studies, Accounting Horizons and Auditing: A Journal of Practice and Theory. 
Zimmerman received her bachelor's degree in accounting from John Carroll University, master's degree in accounting from Kent State University and Ph.D. in accounting from Case Western Reserve University.
Interesting Facts
In her spare time, Professor Zimmerman enjoys running, spending time outdoors, traveling, and spending time with her son Alex, daughter Kayla and husband Eric. She speaks Russian and some Spanish.
Prior to earning her Ph.D., Ally worked full time for four busy seasons in public accounting for a regional firm in Northeast Ohio. She has experience in auditing, tax compliance and planning, employee benefit plan compliance, business valuation, IT audit, and bank internal audit. She is an active CPA in Illinois and Ohio and also a CMA.
Honors and Awards
PCAOB Senior Research Fellow 2019-2020
Institute of Management Accountants (IMA) Research Participants Grant 2019
2016 AAA/Grant Thornton Doctoral Dissertation Award
2016 Academy of Accounting Historians Award of Excellence for "The Matching Principle Revisited"
2015 AAA Mid-Atlantic Region Meeting Best Doctoral Paper Award
2015 AAA Ohio Region Meeting Best Doctoral Paper Award