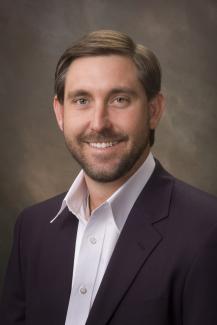 Title
Founder & Managing Partner
Company
GMF Construction, LLC
After graduating from Florida State University in 1997, Andy Norman had the opportunity to work for a small business with the opportunity for ownership in the near future. Andy grew up in the equipment manufacturing business, spending his summers working in a manufacturing shop learning the ropes of metal fabrication.  This opportunity to work and potentially own a small fabrication facility specializing in industrial construction was an opportunity he dropped law school to pursue.
Over the next 4 years, Andy learned and honed his craft in specialty fabrication and construction for the phosphate and power industry.  He attended a local college for 2 years after FSU to learn drafting and design.
Andy re-branded the company in 2002 as GMF Construction, LLC as a tribute to his father's manufacturing company.  The newly branded company changed its focus towards commercial and civil infrastructure construction.
This move towards new markets proved successful as GMF Construction moved from a small local contractor to a regional specialist with clients throughout the Southeast. Over the next decade,GMF Construction completed several high profile projects as both a General Contractor and Contract Structures Specialist. Those projects include:
Harry Potter at Islands of Adventure Universal Studios - Orlando, Florida
Tampa Bay Times Forum Expansion - Tampa, Florida
Ortega River Bridge Rehabilitation -  Jacksonville,Florida
Jefferson Pump Station Lake Pontchartrain Levy Rebuild - New Orleans, Louisiana
Harris County Courthouse -  Houston, Texas
Gilmerton Bridge Lift Span - Chesapeake, Virginia
Florida Turnpike Lake Worth Toll Plaza - Lake Worth, Florida
Andy also founded, co-founded, and/or acquired an additional 5 companies over the course of his career. Those companies represent the Staffing, Agriculture, Engineering, and Real Estate industries.
StaffBuildersHR is a full service Staffing Firm serving Professional, Clerical, Industrial, IT,Skilled Trades, and General Labor arenas. StaffBuildersHR services clients throughout Florida with a network of independent agents and an inventory of over 4000 employees and markets to over 1 million candidates through online network partners. StaffBuildersHR is ranked as a top 25 staffing firm in the Tampa Bay area by the Tampa Bay Business Journal. StaffBuildersHR has recently contracted to staff all the private label fulfillment centers for CVS pharmacies throughout the United States.
Gulf Coast Engineering is a new branding to the recently acquired Custom Drafting and Design. Founded over 40 years ago in Orlando, Florida CDD has a global client base and led the innovation of Building Information Modeling in the state of Florida. GCE will now incorporate the BIM expertise and software of CDD with Professional Engineering services, Level 2&3 NDT testing, NACE and AWS inspection, and destructive testing.
Norman Investments | Munn Park Properties currently hold and manage over 250,000square feet of Office, Retail, Manufacturing, and warehouse space.
Norman Brothers Cattle Company is an agriculture and land management company servicing the cattle, timber, citrus, bio-mass, and real estate industries. NBCC, in a join tventure with H&W Cattle Company, land and property tax manage nearly $70million dollars of assets for clients in Florida and Georgia.
Over the past 14 years Andy has grown a small industrial construction and fabrication firm of 6 employees to a network of companies with over 300 full time employees; and clients throughout the United States. Andy is a licensed General Contractor in Florida, Texas, and Louisiana.
Andy sits on the National Board of Directors for Seminole Boosters and is an Ordained Elder.
Andy and his wife Sheryl met at Florida State University. They reside in Lakeland, Florida with their 4 children; Libby, Maggy, Stuart and Charley.