2019 Alumni Hall of Fame Inductee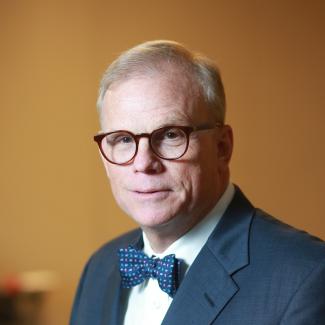 Title
Executive Director and Chief Investment Officer
Company
Florida State Board of Administration
Education
B.S. Management, 1976
MBA, 1978
Ash Williams has earned a reputation for being able to head into the stormiest of investment markets and still show positive returns that outperform benchmarks and impress colleagues.
As executive director and chief investment officer for the Florida State Board of Administration, Williams is responsible for managing approximately $195 billion in assets, including those of the Florida Retirement System, the fifth largest public pension fund in the United States. The fund provides retirement benefits to more than 900,000 current and former public employees.
Williams also chairs the Managed Funds Association's Institutional Investor Advisory Council, the Alternative Investor Forum's Investor Board and the Council of Institutional Investors' Board of Directors. He is a member of the National Institute for Public Finance Board of Trustees and the Florida State University Foundation Board of Trustees.
Additionally, he serves on investment committees for the Episcopal Diocese of Florida, the Community Foundation of North Florida and the Institute of Electrical and Electronic Engineers. He also is an advisory board member for the Robert Toigo Foundation and Fidelity Institutional Asset Management.
Williams is the 2017 recipient of Chief Investment Officer's Lifetime Achievement Award and a 2017 recipient of the FSU Faculty Senate Mores Torch Award, recognizing respect for FSU's customs, character and tradition.
Prior to joining the SBA, Williams was a managing director at Fir Tree Partners and president and chief executive officer of Schroders, both investment firms based in New York City. Williams previously served the SBA as executive director from 1991 to 1996 and in senior management positions in Florida's executive and legislative branches.
Williams received his bachelor's degree in management and a Master of Business Administration (MBA) from Florida State and completed post-graduate programs at University of Pennsylvania's Wharton School and Harvard University's John F. Kennedy School of Government.