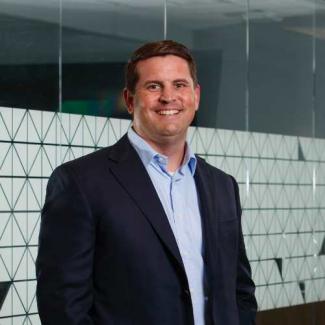 Brian Murphy is founder and CEO of ReliaQuest, a leading provider of security model management for some of the largest and most recognizable companies in the world. ReliaQuest develops individualized security solutions based on each organization's risk profile and business goals. The company is headquartered in Tampa, Florida with security operations centers in Tampa, Florida; Las Vegas, Nevada; and Dublin, Ireland, and partners with customers across North America and Europe.
Murphy's unique approach to driving operational excellence and repeatability makes him a frequent source for industry analysts, news media, higher education leaders and other civic leaders. Under his leadership, ReliaQuest has received numerous accolades for its commitment to focused growth while maintaining a positive company culture. In 2018, ReliaQuest was ranked one of FORTUNE Magazine's Best Workplaces in Technology, selected for Entrepreneur's Top Company Cultures list, and Murphy was chosen as one of Florida Trend's Florida 500 Most Influential Business Leaders of 2018. In 2017, ReliaQuest was listed as one of FORTUNE Magazine's Top 100 Medium Workplaces and ranked No. 171 on Deloitte's Technology Fast 500™, a list of the 500 fastest-growing technology companies in North America. In 2016, after nine years of scaling ReliaQuest without outside capital, Murphy partnered with FTV Capital raising $30 million to continue its industry-leading growth.
Prior to founding ReliaQuest 11 years ago, Murphy served in multiple leadership positions across accounting, finance and operations. He began his career as a management consultant with PwC. Murphy is a graduate of Florida State University with degrees in accounting and finance.