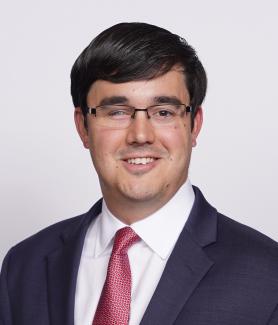 Company
State Board of Administration of Florida
Location
Tallahassee, Fla.
Brock Howard graduated in 2011 from Florida State University with a B.S. in finance. He is also a chartered financial analyst charterholder (CFA), a designation he earned in 2015. Brock currently serves as a Portfolio Manager in the Strategic Investment portfolio at the State Board of Administration of Florida (SBA). Prior to joining SBA, Brock spent time with Merrill Lynch, aiding with client portfolio construction and management. Before joining Merrill Lynch, Brock worked in the institutional investment consulting industry with LCG Associates in Atlanta, Ga., and with Cambridge Associates in Arlington, Va.
As an undergraduate, Brock was heavily involved with the Student Government Association (SGA). Brock served as chairman of the Senate Budget Committee two years in a row, allocating more than $10 million of student activity and service fees. He also served as the chief of staff his senior year. In addition to SGA, Brock was a founding member of the Student Foundation, a student organization dedicated to raising funds and awareness for student needs on campus. Brock served on the Student Foundation Board of Trustees as the director of investment & management, overseeing the group's endowment, which was invested with the FSU Foundation.
Brock is married to Alyssa, an FSU College of Business alumna. They reside in Tallahassee with their twin daughters and dog, Bowden.