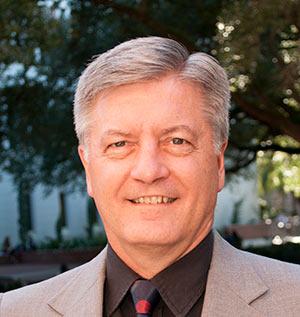 Academic Specialty
Financial Accounting and Reporting
Education
Ph.D., The Pennsylvania State University
M.S., Pensacola Christian College
B.S., Appalachian State University
B.A., Toccoa Falls College               
Areas of Expertise
Users of Financial Statements
Accounting Conservatism
Analyst and Manager Forecasts
Dr. Bruce Billings is the KPMG Professor of Accounting in the Department of Accounting at Florida State University's College of Business. At the undergraduate level, Billings teaches financial accounting courses at the undergraduate level and teaches a doctoral seminar class at the graduate level. He is a recipient of Florida State's University Undergraduate Teaching Award and the Beta Alpha Psi Faculty Member of the Year Award. Billings serves on the Undergraduate Policy Committee and the Liberal Studies Board at Florida State. 
His external work in the accounting community includes serving as secretary/treasurer for the Financial Accounting and Reporting Section of the American Accounting Association and serving on the editorial advisory and review board for The Accounting Review, one of the top three accounting journals. 
Billings received his bachelor's degrees from Toccoa Falls College (theology) and Appalachian State University (accounting), his master's degree in educational administration from Pensacola Christian College and his Ph.D. in business administration from Pennsylvania State University.
Selected Published Research
Billings, Bruce K., William Buslepp, and G. Ryan Huston (2014) "Worth the Hype?  The Relevance of Paid-For Analyst Research for the Buy-and-Hold Investor" The Accounting Review.
Baik, Bok, Bruce K. Billings, and Richard M. Morton (2008) "Reliability and Transparency of Non-GAAP Disclosures by Real Estate Investment Trusts (REITs),"The Accounting Review 83 (March):  271–301.  Also cited and summarized in the January/February 2007 Real Estate Portfolio magazine published by the National Association of Real Estate and Investment Trusts (NAREIT), the REIT industry trade association.
Ahmed, Anwer S., Bruce K. Billings, Richard M. Morton, and Mary Stanford-Harris (2002) "The Role of Accounting Conservatism in Mitigating Bondholder-Shareholder Conflicts over Dividend Policy and in Reducing Debt Costs," The Accounting Review 77 (October):  867-890.  Nominated for the most notable contribution to financial accounting research for 2002.
Billings, Bruce K. and Richard M. Morton (2001) "Components of Book-to-Market Equity, Future Stock Returns, and Errors in Earnings Expectations," Journal of Accounting Research 39 (September): 197-219.
Billings, Bruce K. (1999) "Revisiting the Relation between the Default Risk of Debt and the Earnings Response Coefficient," The Accounting Review 74 (October): 509-522.