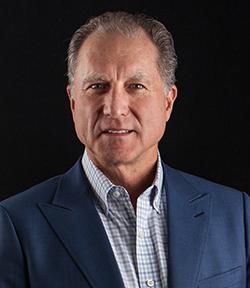 Title
Executive Vice President (Ret.)
Bruce Redditt recently retired as executive vice president of Omnicom Group (NYSE:OMC) after nearly 20 years of service. His last assignment was leading the BBDO and DDB multi-agency network engagement with ExxonMobil (where he also led the development of "Energy Lives Here", the company's new global brand platform).
Bruce's entire career has been devoted to brand strategies, digital media, entertainment content and strategic round investing. Earlier in his Omnicom career, he managed an internal venture capital group and led the acquisition and internal growth of several agencies. He also led multi-agency engagements with AT&T, HP, the Department of Defense and Pepsi.
During his career, Bruce has worked on both the agency and client sides.  Prior to Omnicom, he was chief communications officer at Sony Pictures Entertainment (and a member of the studio team responsible for Jerry Maguire, Men in Black, Air Force One and other hits). Prior to Sony, he headed corporate communications at GTE (now part of Verizon). In both roles, he was lead executive responsible for brand and product marketing communications, public and government affairs.
Bruce serves (or has served) as a board member for Transperfect, Market Share Partners, Buy.com (now Rakuten), Organic and Agency.com; as well as non-profit organizations including The American Theatre Wing (The Tony Awards) and The Warrick Dunn Foundation. He is a graduate of Florida State University where he serves on the FSU College of Business Board of Governors.