Change Management Consultant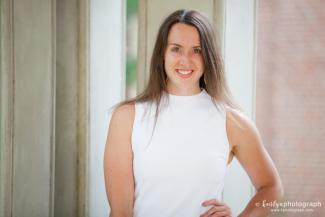 Caroline currently works for Grant Thornton in Charlotte, N.C. as a Change Management Consultant. Previously, she served as the Assistant Director of Student-Athlete Development at the University of South Carolina, bringing with her a strong background in collegiate athletics as a former swimmer at Florida State University. She began her career at Wake Forest University in football recruiting and student-athlete development. Following her time at WFU, she returned to Florida State to continue her education while also working as a graduate assistant in Student-Athlete Development as well as in the College of Business' Dean's Office. Throughout her time there, she co-led Student-Athlete Development programming particularly facilitating WILD (Women in Leadership Development) sessions, created growth opportunities for student-athletes and students alike, and developed the value proposition for the SADV department. As a result of her commitment to leadership in the classroom, campus, and community, Caroline was recognized with the Academic Leadership Award in 2019 by the College of Business.
A native of Winston-Salem, North Carolina, Caroline graduated from Florida State University with a B.S. in Marketing. She also earned her Masters of Business Administration from her alma mater in 2019. As a student-athlete, she competed at the 2012 Olympic Trials, finaled in every event she competed in at ACCs and still reigns in the all time FSU Top-10 list. Outside of swimming, Caroline served on SAAC and ACC SAAC where she spearheaded marketing initiatives and community building. Currently she is also serving on the board of the Charlotte Seminole Club. In her free time she enjoys hiking with her dad, spending time with family, and creating moments for others.