Alumni Engagement Officer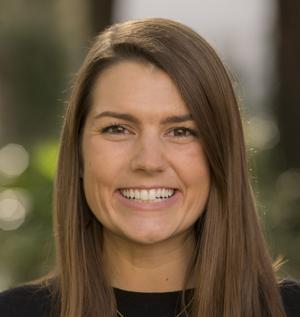 Areas of Expertise
Alumni relations
Regional engagement
Board member relations
Chelsea coordinates the strategic execution and development of relationship management plans, programs, communications and events designed to strategically cultivate College of Business alumni in meaningful ways that result in engaged board members, volunteers and donors. She works to create and nurture relationships in order to further develop a network of enthusiastic constituents actively engaged in the participation of College of Business plans, programs and events.
Honors and Awards
"We Choose Excellence" Award Recipient, November, 2017
Interesting Facts
Chelsea was born and raised in Tallahassee, FL, where she went on to earn both of her degrees, becoming a double Seminole. The majority of her family members also live in Tallahassee, several of them being fellow graduates of Florida State University. Her favorite hobby is spending time with her parents, siblings and 4 nephews.