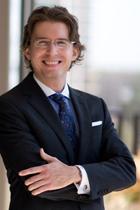 Company
IANSITI Performance Group, Inc.
Christopher is President of IANSITI Performance Group, a consulting firm that solves complex business challenges in global organizations by: developing leadership performance, accelerating sales and customer experience, onboarding employees, and implementing business strategies and reinforcement / sustainment initiatives.  Chris has 20 years' experience helping organizations improve performance.
He is a staunch supporter of his alma mater, the Florida State University.  Christopher is the current chairman of the FSU College of Business Board of Governors. His focus is on funding the new College of Business, Legacy Hall, and ensuring students are prepared to enter today's workforce.  In 2011, Florida State's College of Education honored Christopher as a Distinguished Alumnus.
Previous
Delphi Performance Consulting, Inc., Vice President, 1997 – 2011
Andersen Consulting / Accenture, Consultant, 1994 –  1997
Major Degrees
M.S. Instructional Systems, Florida State University College of Education, 1994
B.S. Finance, Florida State University College of Business, 1992
Honors, Awards and Professional Distinctions
Gagne-Briggs Outstanding Alumnus Award, Instructional Systems, College of Education, 2013.
Distinguished Alumnus – Business & Industry, College of Education, Florida State University, 2011.
CNN Guest Contributor – Jobless Not Hopeless feature; spring, 2010.
Recipient Keeping America Strong Award presented on Heartbeat of America Show hosted by William Shatner and Doug Llewellyn; January, 2008.
Certified analyst for The Birkman Method® behavior assessment.
Current Service
Chairman, Board of Governors, Florida State University, College of Business
Presidents Club and Westcott Society, Florida State University
Alumni Advisory Council, Instructional Systems, Florida State University
Speaker, American Society for Training & Development: Equipping the Emerging Workforce: Concepts, Tools and Methodologies for Effective Training and Coaching
Professional Clients
Clients include: AT&T, Kaiser Permanente, MedAssets, Cox Communications, The Coca-Cola Company, Synovus Mortgage, F5 Networks and Delta Air Lines. For more information please contact Christopher Iansiti at 404-237-8685 or visit us at www.iansiti.com. E-mail: chris@iansiti.com
About Chris
Christopher lives in Atlanta and enjoys coaching students with their resume and career preparation activities.  In addition, he spends time with investments, travel and collecting post-modern and surreal art.  He spends quality time with his family in Naples and Sarasota, Florida.