Associate Lecturer and Director, FSU Sales Institute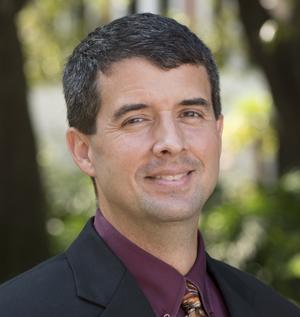 Academic Specialty
Sales, Sales Management and Pedagogy
Education
Ph.D. Marketing, University of Alabama
M.B.A, Nicholls State University
B.A. Communications, Loyola University
Dr. Chuck Viosca is an associate lecturer in the Dr. Persis E. Rockwood School of Marketing at Florida State University's College of Business and the director of the FSU Sales Institute. He teaches courses in professional selling, sales management and advanced sales techniques. In addition to teaching and research, Viosca serves as a host of the International Collegiate Sales Competition, an annual event featuring student competitors from more than 80 universities who compete in sales role-plays, speed selling and sales management case presentations.
Viosca received a bachelor's degree in communications from Loyola University, an MBA from Nicholls State University and a Ph.D. in marketing from the University of Alabama.
Selected Published Research
Braun, R., M. Boldt, S. Mauldin and C. Viosca (2020), "Accounting Graduates with Both Online and Traditional Coursework: Impact on Hiring Decisions," Accounting Education, 29 (4), 340-355. 
Mauldin S., R. Braun, C. Viosca and M. Boldt, (2018), "CPAs' Evaluations of Accounting Graduates: An Empirical Investigation of Face-to-Face and Online Degrees," The Accounting Educators' Journal, 28 (1), 99-115. 
Ryker, R. and C. Viosca (2015), "Literature Mining for Common Statistical Errors," JOBIE, 20 (1), 43-57. 
Viosca, C. and C. Cox (2014), "A Process-Focused Method to Accelerate Sales Skill Development," Atlantic Marketing Journal, 3 (2), 22-37.
Honors and Awards
The American Marketing Association Selling and Sales Management Special Interest Group Excellence in Teaching Award, 2018