Dr. Persis E. Rockwood Associate Professor of Marketing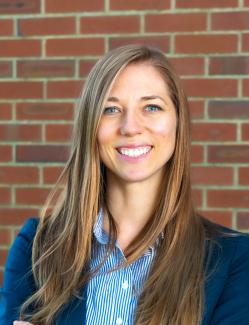 Academic Specialty
Marketing Strategy
Education
Ph.D. in Marketing, Saint Louis University (2014)
M.B.A., University of Tampa (2006)
B.S. in Mass Communications, Southeast Missouri State University (2005)
Areas of Expertise
Customer Engagement
Customer Relationship Management
Marketing Strategy
Dr. Colleen Harmeling is the Dr. Persis E. Rockwood Associate Professor of Marketing in the Dr. Persis E. Rockwood School of Marketing at Florida State University's College of Business. Harmeling has taught undergraduate, graduate and doctoral marketing courses, including marketing strategy, marketing management, consumer behavior and marketing research. 
Harmeling's research focuses on engagement marketing theory and strategy with an emphasis in relationship dynamics, transformational events, customer experience design that facilitating customer engagement, relationship recovery, and brand advocacy in business-to-business, service and retail markets. Her research has appeared in Journal of Marketing, Harvard Business Review, Journal of Academy of Marketing Science, Journal of International Business Studies and Marketing Science Institute Working Paper Series, and has been presented at numerous marketing conferences. She has edited a book and co-authored book chapters on relationship development and customer engagement. Harmeling serves on the editorial review board for the Journal of Marketing, Journal of Academy of Marketing Science, Journal of Service Research, and Journal of Retailing. Her work in group marketing won the 2017 Shelby D. Hunt/Harold Maynard Award for the best theory contribution to the Journal of Marketing. Her work in online engagement strategies has been funded by the Marketing Science Institute and was nominated for the Paul Root Award for the best contribution to marketing practice in Journal of Marketing. She has provided consulting and worked on collaborative research projects with firms in various industries including Emerson Electric, Belkin, Golden Lighting, Insinkerator, Wells Fargo, SC Johnson, Schneider Electric, Nature's Bounty and World Vision. 
Prior to joining FSU's faculty, Harmeling was a postdoctoral research fellow for the University of Washington's Center for Sales and Marketing Strategy. Before entering academia, she worked as the community relations manager for Barnes and Noble, where she specialized in event marketing, sales management, customer relationship development and government contracting. She has additional experience working in non-profit marketing, sponsorship management and tradeshow marketing. 
Harmeling received her bachelor's degree in mass communications from Southeast Missouri State University and her MBA from the University of Tampa. Her Ph.D. in marketing is from Saint Louis University.