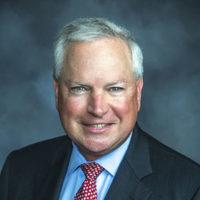 Company
TreeZero Paper LLC
Education
'80 Finance and '82 MBA in Management
Craig Ramsey is the president of TreeZero Paper LLC, where he is responsible for business expansion and operational optimization.
TreeZero is an Atlanta-based sustainable solutions company that markets, supplies and distributes environmentally responsible agro-fiber paper products for leading companies, colleges and universities, government agencies and consumers with a passion for sustainability.
The company's flagship product, TreeZero paper, is the only premium 100 percent tree-free, carbon-neutral paper made from sugarcane waste fiber. It is completely recyclable within existing recycling systems. According to Ricoh test results, the quality of TreeZero paper surpasses other recycled paper brands. It is available at office supply distributors, such as Artlite, Essendant, Office Depot/Office Max®, Ricoh Canada, Staples®, Veritiv™ and W.B. Mason, online at Amazon and Walmart and in-store at FedEx® Office locations nationwide.
Prior to joining TreeZero Paper LLC, Ramsey was the managing director for Accenture's Atlanta metro location. He was also a member of Accenture's Communication and High Tech executive leadership team. Leading one of Accenture's largest locations, Ramsey was responsible for increasing growth in the Southeast, expanding Accenture's image and corporate citizenship programs and improving the employee experience within Accenture.
Throughout his career, Ramsey has worked across numerous industries and operating groups and with many major Southeast-based clients, including Atlanta Gas Light, BellSouth, Cingular, Cox, Southern Company and Wachovia.
Ramsey is involved in many businesses, civic and charitable activities. He serves on several boards and nonprofit committees, including: Metro Atlanta Chamber of Commerce, United Way of Metro Atlanta and the Woodruff Arts Center Annual Campaign.