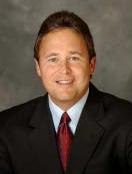 Title
Vice President - Business Development (Ret.)
Company
Baxter Healthcare Corporation
Location
Mount Dora, Fla.
David L. Bonderud served as president of Baxter Healthcare Corporation's Medical Products Division for 10 years during his 31 year career with the company. In this role, he was responsible for a $1.8 billion intravenous medication product portfolio in the acute and alternate site healthcare markets.
Mr. Bonderud joined the company in September 1983 as a sales territory manager in Tampa, Florida. A distinguished sales and sales management career followed, leading to progressive responsibilities in the Chicago headquarters of the company. During his career with Baxter, he led a global business unit launching innovative products around the globe, as well as heading business development initiatives for the company.
Since retiring from Baxter in 2014, he is engaged as an operating partner with private equity firms actively investing and assisting operating leaders of companies in the medical device space.
David and his wife Jana have two children, and have recently built a Florida home and are splitting time with their home in the Chicago area.
Graduating from Florida State in 1979 with a BS degree in Marketing, and a member of Kappa Sigma fraternity, he credits the strong foundation from FSU's College of Business and the strength of the placement office for his first job as a territory manager with NCR Corporation in his original hometown of Miami.
He has served on the Board of the Chicago Chapter of the American Red Cross, and the Riverside Foundation of Lincolnshire, Illinois a home for mentally handicapped adults. In 2000 he completed the Northwestern University Kellogg Management Institute certificate program for executive leaders.