Department Chair and Higdon Associate Professor of Management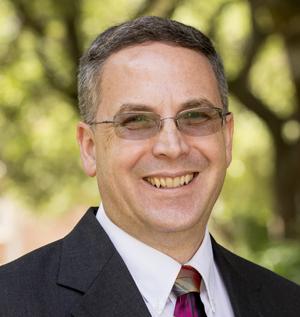 Academic Specialty
Strategic Management
Areas of Expertise
Merger and acquisition (M&A) integration and performance, innovation, complementary resources, corporate entrepreneurship, technology transfer, and government policy. 
Before joining academia, Dave managed aircraft procurement for the U.S. Air Force. While in the military, he earned his PhD in strategy and entrepreneurship from Indiana University's Kelley School of Business. Dave's research focuses on complementary resources, merger and acquisition (M&A) integration and performance, technology innovation, and defense procurement. 
Selected Published Research
King, D.R., Bauer, F., Weng, Q., Schriber, S., Tarba, S. (2020). What, When and Who: Manager Involvement in Predicting Employee Resistance to Acquisition Integration. Human Resource Management, 59: 63-81.
Bauer, F., Schriber, S., Degischer, D., King, DR. 2018. Contextualizing speed and cross-border acquisition performance: Labor market flexibility and efficiency effects. Journal of World Business, 53: 290-301.
Meglio, O., King, DR., Risberg, A. 2017. Speed in acquisitions: A managerial framework. Business Horizons, 60(3): 415-425. 
King, DR., Schriber, S. 2016. Addressing competitive responses to acquisitions. California Management Review, 58(3): 109-124. 
Hitt, M., King, DR, Krishnan, H., Makri, M., Schijven, M., Shimizu, K, Zhu, H. 2009. Mergers and acquisitions: Overcoming pitfalls, building synergy and creating value, Business Horizons, 52: 523-529. 
King, DR., Slotegraaf, R, Kesner, I. 2008. Performance implications of firm resource interactions in the acquisition of R&D-intensive firms, Organization Science, 19(2): 327-340. 
Cording, M., Christmann, P., King, D.R. 2008. Reducing causal ambiguity in acquisition integration: Intermediate goals as mediators of integration decisions and acquisition performance, Academy of Management Journal, 51(4): 744-767. 
Heeley, M, King DR., Covin, J. 2006. Effects of firm R&D investment level and environment on acquisition likelihood. Journal of Management Studies, 43(7): 1513-1536. 
King, DR, Dalton, D., Daily, C., Covin, J. 2004. Meta-analyses of post-acquisition performance: Indications of unidentified moderators. Strategic Management Journal, 25(2): 187-200. 
King, DR., Covin, J., Hegarty, W. 2003. Complementary resources and the exploitation of technological innovations, Journal of Management, 29(4): 589-606 
Textbooks
King, D. 2019. Space X (case study) in Rothaermel, F. Strategic Management 4e, McGraw-Hill, Burr Ridge, IL. 
King, D.R., Bauer, F., Schriber, S. 2018. Mergers & Acquisitions: A Research Overview. Routledge: Oxford, UK
Risberg, A., King, DR., and Meglio, O. 2016. Companion to Mergers and Acquisition. Routledge: Oxford, UK. 
Honors and Awards
2020: Recognized as 'Reviewer of the Year" by Journal of Management Studies 
2020: Florida State University College of Business "Core Values" award recipient for exemplifying integrity, respect, leadership and innovation
2018: Fulbright Scholar to Austria
2016: "Best Paper" at EURAM Corporate Strategy track for: Bauer, F., King, D., Schriber, S., Matzler, K. Acquisition Characteristics, Integration Choices, and Performance: A Process Perspective. EURAM, Paris, 31 May- 4 June.
2015: Outstanding Author Contribution Award for: King, DR. 2014. The influence of complementary resources on firm boundary decisions. In Advances in Mergers and Acquisitions, Volume 13. Finkelstein, S., and Cooper, C. (eds). Emerald Publishing: Bingley, UK, pp. 25-42.
2014: Best paper finalist (1/5) for practice implications for paper examining competitive dynamics by the Strategic Management Society conference, Madrid, Spain, September 20-23.
2012: AOM best paper proceedings (Top 10%) for "Managing cultural distance: Effects of technological overlap in cross-border acquisitions" and nominated for Carolyn Dexter award for best international paper by the Business Policy and Strategy (BPS) division of the Academy of Management