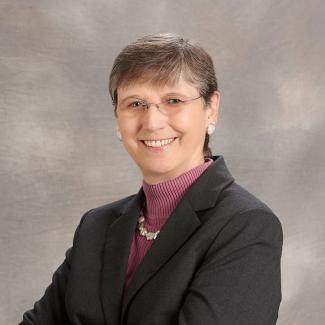 Company
Peapack Private Wealth Management
Location
New Providence, N.J.
Diahann W. Lassus, CFP®, CPA/PFS is a managing principal at Peapack Private Wealth Management.
Prior to Peapack Private, Lassus was the president and co-founder of Lassus Wherley, a subsidiary of Peapack-Gladstone Bank. She also was the chief investment officer (CIO) of Lassus Wherley, as well as the director of the investment group and chair of the Investment Committee. At Lassus Wherley, she and her team took the time to learn what was important to clients and learned about their needs and wants. They put their clients' interests ahead of their own. Financial advice was provided only after obtaining a complete understanding of clients' circumstances. Lassus and her team analyzed their clients' unique situations and seeked to educate them so they understand their financial choices. Operating with these principles helped assist their clients in building more secure financial futures. In the process, she and her team provided clients the peace of mind that comes from knowing they are dealing with people who understand and care about them. For more than 30 years, Lassus and her team provided comprehensive financial planning, investment management, tax preparation, trust services and family office support through the Lassus Wherley's offices in New Providence, N.J. and Bonita Springs, Fla.
Prior to founding Lassus Wherley, Lassus held positions in accounting and line operations for Blue Cross Blue Shield, Xerox Corporation and AT&T from 1970 to 1984. She was the field operations manager for the 1984 Summer Olympic Games in Los Angeles.
She is presently a member of the Individual Development Committee, Financial Planning Foundation; inaugural CNBC Digital Financial Advisor Council; Inaugural Commission on Standards, CFP Board of Standards; New Jersey State Chamber of Commerce Board of Directors; Board of Governors of the Florida State University (FSU) College of Business; and the FSU Foundation Board of Trustees. Lassus is a member of the Financial Planning Association, American Institute of Certified Public Accountants, and New Jersey Society of Certified Public Accountants. She has been named one of the Top 100 Most Influential Financial Advisors, Investopedia; a Multiyear (2012-2020) Five-Star Wealth Manager, Five Star Professional; named one of the 30 Most Influential and received the Robert J. Underwood Distinguished Service Award from the National Association of Personal Financial Advisors (NAPFA); among the 25 people who have shaped the advice business, InvestmentNews; and on the list of Worth Magazine's Top Financial Advisors seven times beginning with the first list in 1994. Lassus has appeared on NBC's The Today Show, Nightly Business Report and CNBC Closing Bell.
Lassus holds a Bachelor of Science in management from Florida State University and an MBA from the University of North Florida. She is a Certified Public Accountant, New Jersey State Board of Accountancy; Personal Financial Specialist, American Institute of Certified Public Accountants; and Certified Financial Planner™ professional, CFP® Board of Standards.