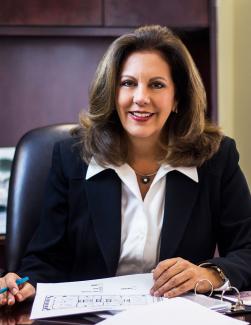 Title
Principal & Managing Director - Miami
Location
Coral Gables, Fla.
With a reputation as one of the most trusted and highly-recognized names in South Florida real estate, Donna Abood serves as Principal and Managing Director of Avison Young. She is responsible for the client servicing and revenue of the leasing division and oversees the leasing division's business development of institutional and local investor clients and tenant services, including retail, industrial and office. During her 30-year career, Donna has represented well over 50 million square feet of office buildings on behalf of local and institutional ownerships. Additionally she has completed hundreds of transactions on behalf of tenants she has represented. What makes Donna different from other brokers in the market is her ability to orchestrate and manage several processes at one time, in the end harmonizing the owner's and tenant's goals. She is a leader and top performer in the marketplace, as she serves as a business resource to her clients in creating and implementing marketing plans.
Donna's professional accomplishments include receiving the Tom Richardson award; the highest honor given by Colliers International, she was inducted into the Florida State University College of Business Hall of Fame, honored as an "Ultimate CEO" by South Florida Business Journal, named one of Real Estate Forum's National Women of Influence and 2014 AXA Advisors Business Woman of the Year Award in the Corporate Leader category. 
Previously, Donna served as Chief Executive Officer of Colliers International South Florida, which was formed in 2002 when she merged her firm, Abood & Associates, Inc. with Wood-Fay Realty Group. Prior to the formation of Abood Wood-Fay Real Estate Group, LLC, she was the principal and sole owner of Abood & Associates, Inc. Created in 1989, the company grew to be the largest privately held, locally based commercial real estate firm in Miami-Dade County. Before her entrepreneurial endeavors, Donna was Vice President of Terranova Corporation. Between 1984 and 1989, she developed and implemented marketing plans for the turnaround of distressed office properties. Donna graduated from Florida State University in 1981 with a Bachelor of Arts degree in Marketing and Management.
Donna is the 2014-2015 Chairman of The Beacon Council, Miami's economic development organization. Donna also serves on the Board of Directors at Palmer Trinity School, Board of the Miracle Theater and the Board of Directors of the Real Estate Institute of Florida State University. She has served several terms on the Board of Directors of the Rotary Club of Coral Gables and CREW Miami. Donna is also a New Foundation Member of Baptist Health. She has served as chairperson for numerous other civic and non-profit organizations in fund-raising efforts, for example with Miami Lighthouse for the Blind, Rotary Club and the Boys & Girls Club Gala Planning Committee.