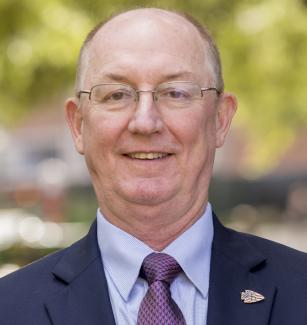 Academic Specialty
Corporate Finance and Quantitative Methods for Business Decisions
Education
D.B.A., Business Administration with a major in Finance, Nova University
M.B.A., Florida State University
B.S. Finance, Florida State University
Areas of Expertise
Small Business Lending
Capital Formation
Entrepreneurial Finance
Dr. Gary Bliss is a senior lecturer in the Department of Finance at Florida State University's College of Business. Since 2002, he has taught classes in corporate finance and quantitative methods for business decisions. Prior to becoming a full-time lecturer, he was an adjunct professor in the college from 1982 until 2002. He also worked during this time as senior vice president at Tallahassee State Bank, a division of Synovus Banks. Remaining active in the banking industry, he serves as the chairman of the board for Bay Credit Union and a board member and the senior lending consultant to Florida First Capital Finance Corporation, the largest producer of SBA loans in the country.
Bliss is a lifelong Seminole and servant to the College of Business. He has served on the College's Board of Governors, is an endowed scholarship donor, a member of the FSU President's Club and a donor to the college's Legacy Hall. He also is a lifelong member of the Florida State University Alumni Association.
He earned his bachelor's degree in finance and MBA from Florida State University. His D.B.A in business administration with a major in finance is from Nova University.