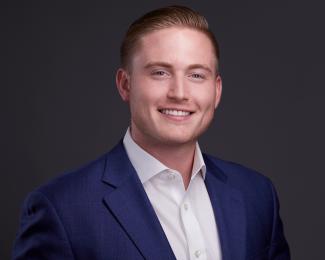 Education
'17 Risk Management/Insurance
Hunter Williams graduated from Florida State University with a B.S. in Risk Management/Insurance in 2017. He currently serves as VP of Commercial Division for M.E Wilson Company, a 100-year old Tampa-based insurance brokerage firm. At present, he is responsible for developing new client relationships and ensuring that existing clients receive the entire spectrum of insurance services. These service offerings include unique property & casualty program design, risk management service implementation, market placement, and claims advocacy. During his time as a student at Florida State, Hunter also began his insurance career with Mike Frantz State Farm Insurance. He spent 4 years as a licensed personal and small commercial lines agent and completed a summer internship with Brown & Brown Insurance, a national provider of insurance brokerage services. Hunter also served as Alumni Relations Chair for Gamma Iota Sigma Insurance Society and was a brother of the Alpha Tau Omega Fraternity.
Hunter has earned both his CIC (Certified Insurance Counselor) designation and the CRIS (Construction Risk and Insurance Specialist), a specialized designation focused on the insurance and risk management needs of construction projects and contractors.
When he is not in the office, Hunter enjoys volunteering with local non-profits and is currently a board member for the Great Futures Professional Council of the Boys and Girls Club of Tampa Bay. He also enjoys spending his time in the gym or the outdoors and is an avid big game hunter and (self-proclaimed) below average fisherman.