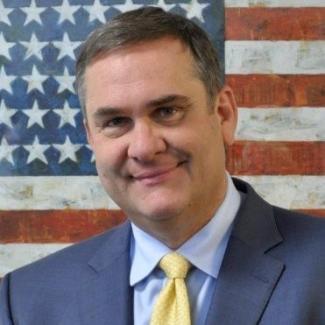 Company
Astronics Test Systems (ATS)
Location
Winter Springs, Fla.
James Mulato is the President of  Astronics Test Systems (ATS) (formerly Airbus Group EADS NA Test & Services), a $170 Million dollar division of Astronics Corporation.  Astronics purchased ATS in March of 2014 and named Jim as President of the division that includes sites in Irvine, California and Orlando, Florida.  Jim is responsible for developing and implementing strategies that have expanded the division's presence in the semiconductor and aerospace & defense markets. ATS combines both Engineering and Manufacturing in state-of-the-art facilities on both coasts that design and deliver custom integrated test solutions to commercial and military customers. 
Previously, Jim was the President of the Airbus Group's North American Test & Services operation from 2008 until it was acquired in 2014, where he also served as the division's Chief Operating Officer and Executive Vice President between 2005 and 2008. Jim was also Chairman and CEO of the EADS North America Defense Company in 2004 and its wholly owned test company, Access Research Corp after leaving Lockheed Martin in 2000. Jim had a 15-year career with Lockheed Martin Corporation, where he held several technical and management positions in Orlando, Florida and San Antonio, Texas. Jim  was responsible for working on significant Department of Defense programs including the U.S. Army's Pershing II Missile; the Low Altitude Navigation Targeting Infrared for Night (LANTIRN) system used on the U.S. Navy F-14 and the U.S. Air Force F-15 and F-16; and the U.S. Navy's standard test system, the Consolidated Automated Support System (CASS).
In addition to earning his MBA in Finance from Florida State University, Jim earned his Bachelor of Science in Computer and Information Science Engineering from The Ohio State University College of Engineering in 1983.  Jim also serves as a member of the University of Irvine (UCI) CEO Roundtable, the UCI Samueli School of Engineering Dean's Leadership Council,  an advisor to The Ohio State University Engineering Board and a member of the Florida State College of Business Board of Governors.  Jim was named Outstanding Technology CEO for Orange County, California in 2013 by the OC Tech Alliance and Astronics Test Systems was named one of the Top Workplaces in Orange County (CA) by the Orange County Register in 2014.