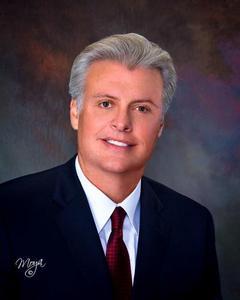 Title
President/Chief Executive Officer
Company
Gehring Group & BenTek
Location
Palm Beach Gardens, Fla.
Kurt Gehring is the Chief Executive Officer of both Gehring Group, an insurance consulting and brokerage professional organization; and BenTek, a federally registered on-line benefits enrollment and administration software-as-a-service solution headquartered in Palm Beach Gardens, Florida.
A 25 year insurance industry veteran, Kurt is the quintessential entrepreneur - successfully building from ground up, then developing and leading a progressive, state of the art insurance organization for over 20 years that successfully challenges the industry status quo, while setting the pace for innovation in the industry. Leading with a can-do attitude, a standard of transparency combined with a strong ethical compass, and an openness and commitment to solving client problems, Kurt has developed Gehring Group into a revered Florida based organization that currently serves the insurance needs of over 70 public sector entities in Florida alone. 
With Kurt's vision and leadership, the BenTek product was first developed 9 years ago, offering mid-sized employers the ability to conduct internet based benefits enrollments, electronically transmit eligibility files to insurance carriers, provide employees a resource to access their benefits information year round, and allow benefits administrators a central electronic database to upkeep and access employee benefit election records. Through Gehring Group's affiliation with BenTek, Gehring Group continues to deploy industry leading technology solutions that enhance client engagement, again leading the industry in standards of communication and data sharing.
To industry peers, the name Kurt Gehring is synonymous with not only Innovation, but also Integrity and Community. In fact, the companies Kurt leads live by 30 values - number 1 of which is "always do the right thing", and among which also appears "Give back/Pay it forward", and of course a call out to his innovative spirit - "Always think big and think forward" and "Embrace change". Kurt's philanthropic spirit and support of the community is exhibited through his ongoing support of organizations throughout the state including: The Florida Sheriff's Youth Ranches, The Lord's Place, Faith Farm Ministries, SunFest Kid's Day, Family Central, The Women's Chamber Foundation Scholarship Program, Habitat for Humanity, and ARC.
Kurt proudly flaunts that he is a Seminole, having graduated with a marketing degree from Florida State University (FSU). At FSU, he was inspired by professors and on campus experiences to conquer the business world, and to always "Go the Extra Mile" and "Be relentless about your job and your skills and strive for betterment" - two more of his Companies' Keys to Collective Success. Kurt leads by example, having obtained various licenses including his Health, Life, and Variable Annuities; Property and Casualty insurance; Surplus Lines insurance; and Series 7 Securities Licenses. An avid learner, Kurt takes to the skies in his Piper Chieftain Navajo as a licensed pilot with over 2,000 hours; scuba dives near the waters of his Key West vacation home; and relentlessly mines and vets new business ventures.
Kurt lives in Palm Beach Gardens, Florida, with his wife of 25 years, Florida State alum Linda Shaw Gehring and their four children - Kyle (21), Jessica (18), Kory (11) and Kody (8). Jessica is currently a Freshman at Florida State University where she recently was inducted as a sister of the Alpha Chi Omega sorority. Kurt is a corporate booster of Florida State Athletics and frequent visitor to Tallahassee.