Assistant Lecturer and Director, MIS Undergraduate Program and Combined Pathway Programs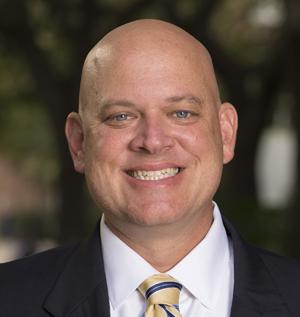 Academic Specialty
Analytics
Education
M.S. in MIS, Florida State University
B.S. in Marketing and MIS, Florida State University
Areas of Expertise
Business analytics
Systems design
Business intelligence
Telecommunications
Lance Kerwin is an assistant lecturer in the Department of Business Analytics, Information Systems and Supply Chain at Florida State University's College of Business. As a faculty member, Kerwin's teaching focuses on business analytics, systems design, business intelligence and telecommunications. He was recognized for his teaching excellence in 2020 with a College of Business Undergraduate Teaching Award for Specialized Faculty. Kerwin also serves as an advisor to the Sports Analytic Club at FSU, a registered student organization, and was instrumental in the organization's first Sports Analytics Conference in 2020.
Kerwin began his career working as a software developer and consultant from 1994 – 2006. He began moving into leadership roles for large organizations in the 2000s. He applied his knowledge and experience in information technology to help build strategic visions around all components including technology, business process and people for some of the largest firms, such as the Walt Disney Company, Marriott International, Royal Caribbean Cruise Line and the State of Florida. In 2013, Kerwin joined KPMG to help build the government sector advisory practice for the State of Florida. His success in serving clients, building teams and coaching teams through delivery lead to an opportunity to help other firms such as Ernst and Young to relaunch their practices in Tallahassee. 
Kerwin earned his bachelor's in marketing and management information systems and a master's in management information systems, both from Florida State University.