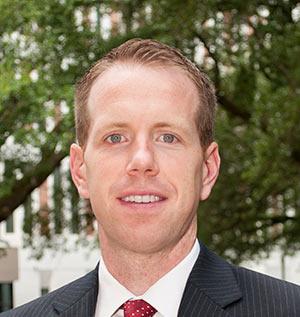 Academic Specialty
Financial Accounting and Reporting
Education
Ph.D., Business Management, University of Arizona, Eller College of Management 
MAcc., Brigham Young University Marriott School of Management 
B.S. Accountancy, Brigham Young University, Marriott School of Management 
Areas of Expertise
Financial Accounting
Corporate Governance
Auditing
Dr. Landon Mauler is an associate professor in the Department of Accounting at Florida State University's College of Business. He teaches doctoral seminars and intermediate financial accounting courses, and his research is focused primarily on financial accounting, auditing and tax topics.
He joined the faculty at Florida State University in 2013. He is a CPA and his professional experience includes working for Ernst & Young, LLP and EchoStar Corporation. 
Mauler received his bachelor's and master's degrees in accounting from Brigham Young University and his Ph.D. in business management from the University of Arizona.
Selected Published Research
P. Lamoreaux, L. Mauler, and N. Newton. 2020. Audit Regulation and the Cost of Equity Capital: Evidence from the PCAOB's International Inspection Regime. Contemporary Accounting Research, Vol. 37 (4), 2438-2471.
P. Lamoreaux, L. Litov, and L. Mauler. 2019. Lead Independent Directors: Good governance or window dressing? Journal of Accounting Literature, Vol. 43 (2019), 47-69.
J. Campbell, L. Mauler, and S. Pierce. 2019. A Review of Derivatives Research in Accounting and Suggestions for Future Work. Journal of Accounting Literature, Vol 42, 44-60.
Mauler, L. 2019. The Effect of Analysts' Disaggregated Forecasts on Investors and Managers: Evidence Using Pre-Tax Forecasts. The Accounting Review, Vol. 94 (3), 279-302.
D. Dhaliwal, P. Lamoreaux, C. Lennox, and L. Mauler. 2015. Post-SOX Management Influence on Auditor Selection and Subsequent Impairments of Auditor Independence. Contemporary Accounting Research, Vol. 32 (2), 575-607.
Interesting Facts
Dr. Mauler grew up in Colorado and earned both his B.S. and MAcc degrees at Brigham Young University. He is married with five children and he loves spending time with his family and being outdoors.
Honors and Awards
Undergraduate Teaching Award (2020)
Excellence in Reviewing Award, FARS (2019)
University Undergraduate Teaching Award (2018-2019)
College of Business Faculty Core Values Award (2019)
College of Business Teaching Award Nominee (2018)