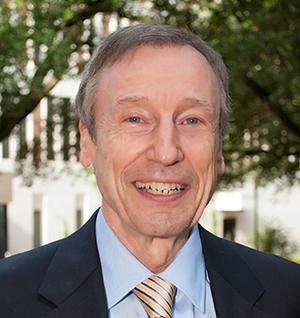 Academic Specialty
Purchasing and Supply Chain Management
Education
Ph.D., Business Administration, Michigan State University
M.A. Accounting, Ball State University
B.S. Industrial Management and Engineering, Purdue University               
Areas of Expertise
Strategic sourcing
Supply chain risk
Global sourcing
Technology applications
Talent management
Selected Published Research
Giunipero, Rameriz and Swilley, "The Antecedents and Consequences of E-Purchasing Tools Usage", Journal of Marketing Theory and Practice, forthcoming 2012.
Giunipero, Fiesel, & Hartmann, "The Importance of the Human Aspect in the Supply Function: Strategies for Developing PSM Proficiency", Journal of Purchasing & Supply Management,17:1, pp. 54-67, 2011.
Giunipero, Eltantawy and Fox, "A Strategic Skill Based Model of Supplier Integration and its Effect on Supply Management Performance," Industrial Marketing Management, 38, pp. 925-936.
Giunipero, Hooker, Joseph, Yoon, and Brudvig "A Decade of SCM Literature: Past, Present, and Future Implications," Journal of Supply Chain Management, 44:4, October, 2008, pp.68-88.
Giunipero, Pearcy and Wilson, "A Model of Relational Governance in Reverse Auctions", Journal of Supply Chain Management, 43:1, Winter 2007, pp. 4-15.
Giunipero, Handfield and El Tantawy, "Supply Management's Evolution: Key Skill Sets for the Supply Manager of the Future", International Journal of Operations and Production Management, 26:7 pp.822-844, 2006.
Giunipero, Hult, Hurley, and Nichols, "Organizational Learning in Global Purchasing: A Model and Test of Internal Users and Corporate Buyers," Decision Sciences, 31:2, pp. 293-325, 2000.