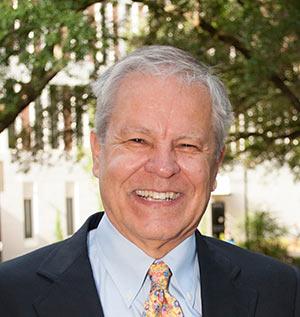 Academic Specialty
International and Corporate Finance
Education
J.D., Indiana University School of Law
Executive MBA, Harvard Business School
B.A., University of Notre Dame
Areas of Expertise
Border / International Finance
Public Private Partnerships
Private Equity Investing into Emerging/ Developing Markets
As CEO, Infrastructure Construction & Development Sector, Basic Element Company, Mr. Mahon was responsible for the development/ negotiation of construction, infrastructure and commercial real estate projects in Russia and the CIS, including Western High Speed Diameter (the 1st PPP in Russia), Orlovski Tunnel, Nadzemny Express, Sochi 2014 Winter Olympics' Master Plan for infrastructure and commercial development (+ 1 million m2 ), several airports (Sochi, Saint Petersburg, Geledznik, Anapa) and other commercial and infrastructure development projects with an estimated valuation of + $10 billion.
He has extensive experience in infrastructure development and international project financing, including the development of projects in Central and South America, Europe, Africa, Asia and the US. Examples of infrastructure projects developed / structured:
    Two toll roads in Mexico in the 1990s;
    An offshore oil production platform in Cabinda Gulf, Angola;
    Base load power plant (600 MW) in China;
    Alternative Energy Cogeneration facilities in Mexico and Brasil;
    Infrastructure projects in South America, Asia, Africa and Eastern Europe.
Mr. Mahon worked with Alstom S.A. (previously GEC Alsthom) for more than 14 years as a consultant/ advisor to GEC Alsthom Infrastructure Group's Board on strategic development and market entry / development.  From 1996 - 2000, Mr. Mahon became Deputy COO and General Manager of Alstom Transport's US manufacturing site in Hornell, NY that manufactured mass transit cars for the US transit industry.
Prior to joining Basic Element, Mr. Mahon was the beneficial owner and Managing Director of an Irish private equity firm, Mathghamhain Partners Limited, which primarily invested in Russia and the CIS.  Investment partners were Bank of Ireland, Allied Irish Bank and a US private equity firm, Nathanson Associates.Total investments exceeded $500 million.Upon repatriating from Russia, Mr. Mahon re-joined Mathghamhain Partners as Managing Director and a board member.
Mr. Mahon has extensive international experience and has lived and worked in United Kingdom, France, Mexico, Peru, Brazil, Russia, Kazakhstan, Turkey, Middle East (Dubai and Abu Dhabi), China, and Africa (Angola, Algeria and South Africa).
Honors and Awards
Who's Who in American Industry
Men's Singles and Team Squash Champion, Michigan
Keynote Speaker, Sochi Financial Forum, Sochi, Russia
Leon/ Tallahassee Economic Development Council Board Member
Interesting Facts
Developed several first time investments structures for projects in emerging markets and developing economies (e.g. Angola, Kazakhstan, Mexico, etc.).
Independent Board member on companies in Russia, Kazakhstan, Austria, France and USA.
Helped develop / draft the public private partnership ("PPP") legislation as an advisor to the respective legislative bodies in both Russia and Kazakhstan
Negotiated / developed first western funding / investments into Kazakhstan for: (i) a glass bottling plant, (ii) a center pivot irrigation plant, and (iii) a logistics warehouse at Tengiz oil fields
Negotiated the first funding/ financing for an alternative energy project (400 MW) utilizing fluidized bed boiler technology (Alstom design) and alternative fuels (petroleum coke) with PEMEX, Mexico
CEO for the largest construction company in Russia and Board member of the largest private equity firm in Russia (Basic Element Company)