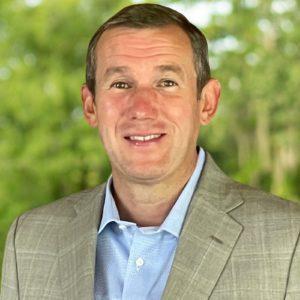 Academic Specialty
Management
Education
MBA, Virginia Commonwealth University
B.S. Health Administration, James Madison University
Areas of Expertise
Strategy
Business Development
Leadership and Culture Development
Michael Boblitz is an adjunct in the Department of Management at Florida State University's College of Business. An innovative leader in strategy, marketing and business development with a demonstrated expertise in the healthcare industry, Boblitz is serving as CEO of one of the largest and most successful Orthopedic organizations in the U.S. – the Tallahassee Orthopedic Clinic (TOC). His background includes a mastery in the application of strategic analytics to drive growth in competitive markets with a laser focus on the consumer. He has a unique blend of leadership skills with the proven ability to advance organizations through stagnant and uncertain times and a goal to continually test the "status quo" and redefine the path for growth as market forces pivot and shift. Boblitz's broad management responsibilities also include real estate, construction, digital strategy and public relations.
Selected Published Research
Reporting Market Intelligence: An Example. Healthcare Financial Management Association, Strategic Financial Planning Journal. Fall 2009 Issue.
Looking Out the Window: Using Competitive Intelligence to Evaluate Hospital Performance. Healthcare Financial Management Association (HFMA) – Cover Story, July 2006
Removing the Blindfold: Applying Market Research for Successful Growth. Group Practice Journal (AMGA), February 2006.
Understanding Service Line Management Strategies in Community Hospitals, Thomson, Ph.D., Boblitz, Michael C. American Public Health Association 133rd Annual Meeting & Exposition. December 2005.
Assessing the Feasibility for Developing Centers of Excellence. Healthcare Financial Management Association (HFMA), October 2005. HFMA 2005 Article of the Year.
Managing Prompt Insurance Payments: A Systematic Approach to Turnaround. Group Practice Journal (AMGA) – Cover Story, May 2005.
7 Steps for Evaluating Primary Care Practice Ownership. Healthcare Financial Management Association (HFMA), November 2004.
Multiple podcasts and interviews with a wide range of media outlets, such as, Becker's Healthcare and Modern Healthcare.
Interesting Facts
Michael Boblitz was raised in a family with a long line of healthcare leaders that dates back to his great, great uncle, George Washington Crile I, who founded the Cleveland Clinic – one of the most reputable hospital and healthcare organizations in the world. Boblitz is named after his great, great uncle George, holding the middle name of "Crile."
In his spare time, he coaches a local middle school basketball team that, in his first year, won both the Tallahassee City League's regular season championship and the tournament championship in 2022. His goal is to repeat again in 2023.
Boblitz found enjoyment in teaching after his completion of undergraduate work at James Madison University. He formed a course, Managing Hospital Strategy, that incorporated real world healthcare data into the classroom to link the importance of application with traditional healthcare lecturing. He served as an instructor of the course for nine years before his career moved him to Atlanta, Georgia.
Honors and Awards
2017-2018 Regular Session Georgia House Resolution 259 – Recognition for Leadership 2017
Atlanta Business Chronicle – 2017 Who's Who in Healthcare 2017
Becker's Hospital Review Rising Star – National Top 50 Under 40 Award 2016
Adjunct Faculty Professor, Health Administration Program, James Madison University 2004-2014