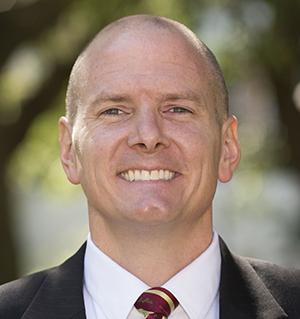 Academic Specialty
Taxation
Education
Ph.D. Accounting, Michigan State University (2016)
M.S. Accountancy and Financial Management, University of San Diego (2005)
B.S. Accountancy, Brigham Young University (2001)
Areas of Expertise
Tax Issues in Mergers & Acquisitions
Dr. Miles Romney is an assistant professor in the Department of Accounting at Florida State University's College of Business. His 15 years of accounting, banking, tax and financial planning work experience help to inform his research and teaching in tax issues. 
Romney earned his bachelor's degree in accountancy from Brigham Young University, his master's degree in accountancy and financial management from the University of San Diego and his doctoral degree in accounting from Michigan State University.
Selected Published Research
Lynch, D., M. Romney, B. Stomberg, and D. Wangerin. 2019. Trade-offs between Tax and Financial Reporting Benefits: Evidence from Purchase Price Allocations in Taxable Acquisitions. Contemporary Accounting Research 36 (3): 1223–1262. https://doi.org/10.1111/1911-3846.124843
Interesting Facts
Miles Romney has appeared on "Wheel of Fortune", run a marathon, completed the Ironman 70.3 Gulf Coast and the Red Hills Triathlon, performed in a comedy troupe, and been run over by a sailboat. He enjoys spending time with his wife, Amy, and their brood of four active children at home. He also enjoys playing and watching anything with a ball, singing, dancing, and making merry. Evidence of these latter hobbies appears below.