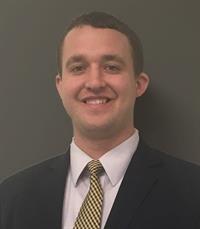 Education
'15 Finance & Real Estate
Patrick Steffens is an associate in Avison Young's New York City office, where he focuses on the representation of corporations and landlords in their office leasing requirements, including site selection, financial modeling and lease negotiations. Patrick's successful tenant and landlord advocacy practice is owed in part to his holistic and consultative approach in helping his clients develop and execute their short and long-term occupancy strategies.
In 2017, he was named to the leasing team of Thor Equities' 800,000-square-foot office portfolio in New York City. He has represented tenants from a variety of industries, including financial services, education and non-profit organizations. In 2016, Patrick represented The Korea Society on their headquarters relocation to an exclusive Madison Avenue penthouse.
Prior to joining Avison Young, Patrick held a variety of internships that provided him with a multi-faceted education of the New York City commercial real estate industry. He graduated from Florida State University in 2015 with a degree in finance and real estate.