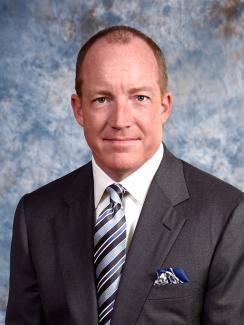 Title
Co-Founder and Managing Principal
Company
Forge Capital Partners
Peter is a co-founder and managing principal of Forge Capital Partners, LLC ("Forge") and runs Forge's private equity fund business. Forge's funds acquire and develop income-producing commercial and multi-family real estate throughout the southeastern United States and Puerto Rico. Over the last 17 years, Mr. Collins has overseen more than $1.5 billion of real estate and corporate transactions including over six million square feet of commercial and office properties and has overseen the development of over 2,500 apartment/condo units.
Mr. Collins is a member of the Urban Land Institute and the International Council of Shopping Centers. Mr. Collins is chairman of the Florida State University Board of Trustees and former chairman of FSU's $700 million endowment fund. He continues to serve on the endowment fund's investment committee. Mr. Collins was appointed by the State Pension Fund Board of Trustees and confirmed by the Florida Senate to the $200 billion State of Florida Pension Investment Advisory Council and recently ended a term as its chair. Mr. Collins is also a member of the Executive Committee of the FSU College of Business Board of Governors. Mr. Collins and his wife, Jennifer, have established the Peter & Jennifer Collins Graduate Fellowship in Real Estate within the FSU College of Business. This fellowship is awarded each year to two graduate students seeking either their MBA or Masters of Science in Finance.
An Eagle Scout, Mr. Collins is currently the Southern Region, Area 4 (State of Florida) President and member of the Southern Region Executive Board of the Boy Scouts of America (""BSA"). Peter is a member of the BSA National Foundation Board of Directors and the former chairman of the Foundation's Investment Committee.
Mr. Collins serves on the Christ the King Catholic Church Finance Committee and he and his wife, Jennifer, recently chaired the $6 million capital campaign to expand the main church and grounds.
Mr. Collins earned his B.S. in Finance as well as his MBA from Florida State University. Peter and his wife live in Tampa, Florida and have four children. Mr. Collins is an avid hunter, golfer and private pilot.