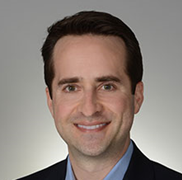 Company
Hoffman's Chocolates
Location
Fort Lauderdale, Fla.
Education
'99 Management and Multi-National Business
Randall Vitale is the president of Hoffman's Chocolates, a South Florida company for more than 45 years. A lifelong Miami Dolphins fan, Vitale happens to hail from Miami and is a graduate of Miami Senior Killian High School and Florida State University. Today, he's active in the community, serving on the board of directors of the Broward Workshop and Leadership Florida, and as a member of the Sun-Sentinel's South Florida 100. Vitale has been recognized for his community service with the 2016 Broward Workshop Chairman's Award and the Hispanic Association on Corporate Responsibility's 2011 Young Hispanic Corporate Achievers Award. In 2009, Florida Trend Magazine called him a "Rising Star." 
His past community involvement efforts include serving as the chair of the City of Fort Lauderdale's Visioning Committee, caucus member for the Florida Chamber Foundation's Six Pillars Caucus System and as the chair of the Broward Housing Council. He served on the board of directors and executive committees for Leadership Florida®, Leadership Broward Foundation, Riverwalk Fort Lauderdale and Business for the Arts Broward.
Vitale is a frequent speaker on panels relating to multiple topics, including leadership, community engagement, community visioning and transportation.