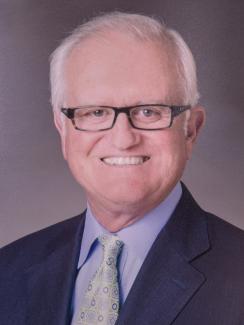 Title
Chairman & Chief Executive Officer (Ret.)
Location
North Palm Beach, Fla.
Born and raised in suburban Philadelphia, Bob served in various merchandising and management capacities with Richs (Atlanta), Burdines (Miami), and John Wanamaker (Philadelphia) before becoming President, CEO of Broadway Southwest; President of The Bon Marche (Seattle) and President then Chairman & Chief Executive Officer of Woodward & Lothrop/John Wanamaker (Washington, DC); all retail department stores. Subsequently, he was Vice Chairman of DFS Group Limited, Chief Executive Officer of Monet Group, Inc. (New York, NY) and Chief Executive Officer of Galyan's Trading Company.
He has served on the Board of the Greater Seattle Chamber of Commerce, Patrons of Northwest Charitable Organizations, Mid-Atlantic Adventist HealthCare, Sporting Goods Manufacturers Association (SGMA), National Retail Federation, Indiana Chamber of Commerce and Sur La Table, as well as the boards of Woodward and Lothrop, Monet Group Inc., Addwater.com, Christopher & Banks and Gaylan's Trading Company. He currently serves on the board of governors of the Florida State University College of Business.
Bob graduated from Florida State University School of Business in 1968 with a B.S. degree in marketing and business management.
Bob is now devoting his energies to consulting with retailers and suppliers as well as technical companies in the retail space. He is also available as an advisor to investors considering retail or wholesale acquisitions, and continues to serve on boards of directors.