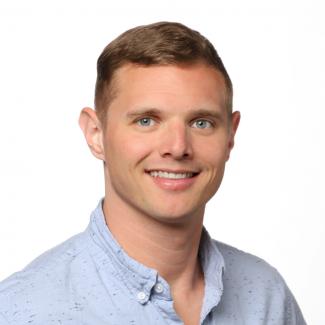 Title
Chief Marketing Officer and Co-Founder
Education
B.S. Marketing '11 and M.S. Marketing '12
Ronald Dod is the chief marketing officer and co-founder of Visiture, an end-to-end eCommerce marketing agency focused on helping online merchants acquire more customers through the use of search engines, social media platforms, marketplaces and their online storefronts. His passion is to help leading brands use data to make more effective decisions in order to drive new traffic and conversions.
Prior to Visiture, Dod founded Grey Umbrella Marketing to create a highly credible, effective and reliable SEO company focused on eCommerce. In 2015, he merged Grey Umbrella Marketing with Visiture to have a full-service search marketing company focused on eCommerce.
Dod has held positions in various nationally recognized companies such as Collier Companies, LEVERAGE and the Zimmerman Agency. He has contributed to numerous publications including Internet Retailer, Search Engine Journal, SEMRush, Business2Community.com, The SEM Post, Smallbiztrendz.com and Marketing Profs.
He received the FSU College of Business Recent Alumni Achievement Award in 2015 and was honored in the 2018 Seminole 100 inaugural class. He earned his bachelor's and master's degrees in marketing from Florida State University.