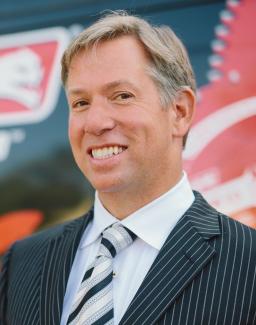 Company
Freud America, Inc.
Russell Kohl is the president and chief executive officer (CEO) of Freud America, Inc., an industry-leading manufacturer and marketer of superior cutting tools & portable power tools. Founded in 1960, Freud supplies a full line of high-quality cutting tools that includes saw blades, router bits, abrasives, reciprocating blades and shaper cutters.  Freud owns and operates the most innovative and technologically advanced manufacturing facilities in Italy and Switzerland; thus consistently delivering premium quality products.
Since joining Freud in 2000, Kohl has engineered the company's North America (NA) strategic direction for outstanding operational performance, superior brand recognition, and impressive rise in stakeholder value. This period has been marked by an unprecedented growth resulting in a 35x increase in business. In addition to his NA responsibilities, Kohl also assists in Freud's overall global strategy and manufacturing direction.
Kohl's extensive background in sales, finance, marketing, operations and product development has resulted in the successful launch of new brands and divisions for the company. Under Kohl's leadership, Freud launched its premium line of construction cutting tools and most successful brand, Diablo. To date, Diablo has won multiple awards including a two-time recipient of Home Depot's prestigious "Merchandising Innovation" award and "Hottest Tool" from Wood Magazine. Kohl's focus on innovation and his vision to "change the market forever" has elevated Diablo to reign as the top brand in the construction market.
Kohl formerly served as vice president of new product development, marketing and sales at Peachtree Doors and Windows, Atlanta. In this role, he oversaw a 30 percent growth in the company, while recruiting an energetic leadership team.  
Kohl began his career holding multiple successful positions in sales, marketing, & product development with the Dewalt division of Black & Decker for 10 years.  Working primarily on the company's profitable launch of its "yellow tools" line, this brand became one of the most thriving in the industry at the time, growing into a billion dollar product line.
In his spare time, Kohl is an active member of the Young President's Organization (YPO) and enjoys volunteering for Habitat for Humanity, where he was honored with the North Atlanta Chapter's "Rusty Nail" award. Recently, he served as the keynote speaker for the Southeast Security Leaders Summit.
Kohl earned a Bachelor of Science degree from Florida State University and holds an MBA from Loyola College of Business. He also studied in the Master of Science program at Johns Hopkins University.
Kohl resides in Atlanta, GA, and has two children, Amelia and Ian.