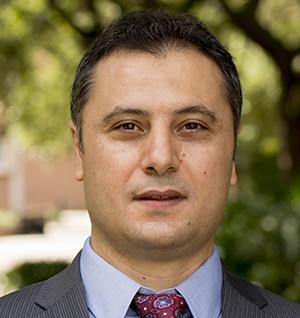 Academic Specialty
Financial Accounting and Reporting
Education
Ph.D. Accounting, Texas A&M University (August 2011)
B.A., Economics, Bogazici University, Turkey (2002)
Areas of Expertise
Capital Markets
Market Efficiency
Analyst Forecasts
Dr. Sami Keskek is an associate professor in the Department of Accounting at Florida State University's College of Business. His primary teaching interests include financial accounting and financial statement analysis at both the undergraduate and graduate levels. His research focuses on financial reporting and financial accounting, and his current research agenda includes projects related to the market pricing of accounting information, analyst forecasts, management earnings guidance, earnings management and insider trading. 
Prior to joining the accounting faculty at the Florida State University, he worked as an assistant professor of accounting at the University of Arkansas. 
Keskek received his bachelor's degree in economics from Bogazici University in Turkey and his Ph.D. in accounting from Texas A&M University.
Selected Published Research
Keskek, Sami, Linda Myers, Thomas Omer, and Marjorie Shelley. 2017. "The Effects of Disclosure and Analyst Regulations on the Relevance of Analyst Characteristics for Explaining Analyst Forecast Accuracy." Journal of Business, Finance and Accounting.
Keskek, Sami, and Senyo Tse. 2016. "Does intentional forecast bias reduce financial analysts' market influence?" Journal of Accounting Auditing and Finance.
Keskek, Sami, Senyo Tse, and Jennifer Wu Tucker. 2014. "Analyst information production and the timing of annual earnings Forecasts." Review of Accounting Studies.
Keskek, Sami, Lynn Rees, and Wayne Thomas. 2013. "Earnings announcements, differences of opinion, and management guidance." Journal of Business, Finance and Accounting.