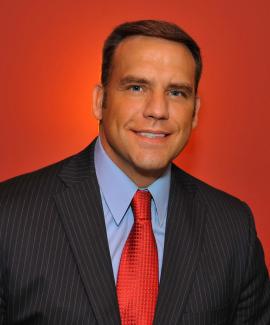 Title
Director & General Counsel
Company
PT Sarana Menara Nusantara - Jakarta, Indonesia and Pan Asia Towers - Yangon, Myanmar
Location
Jakarta, Yangon and Atlanta, Ga.
Steve Mudder currently serves as the General Counsel and a member of the Board of Directors for PT Sarana Menara Nusantara Tbk (SMN), the publicly listed holding company for PT Profesional Telekomunikasi Indonesia (Protelindo).  Both companies are located in Jakarta, Indonesia, and own and operate wireless telecommunications infrastructure (towers) throughout Indonesia. Since his group acquired Protelindo in 2007, Steve has directed all legal, contractual, litigation and regulatory matters, playing a key role in business development initiatives, debt and equity financings and tower acquisitions. He manages a legal and compliance department comprised of 30 lawyers and support staff. In 2010 his responsibilities expanded to include capital markets compliance when Protelindo went public through the listing of SMN's shares on the Indonesia Stock Exchange (ticker symbol TOWR.IJ).
Steve Mudder also serves as a founding shareholder and General Counsel of Pan Asia Towers located in Yangon, Myanmar. Pan Asia Towers was formed in 2013 and owns and operates wireless infrastructure throughout Myanmar. Since its formation, Steve has directed all legal and contractual matters and has played a key role in business development initiates.
Steve's international legal and business career spans 18 years in private law firms and as in-house counsel for numerous domestic and foreign companies. He has formed or helped acquire and manage more than 25 companies in ten different countries located in North America, Central America, South America, Europe, Asia, India, Southeast Asia and the Caribbean and Indian Oceans. In December 2012, Steve played a key role in negotiating and drafting the definitive agreements for the purchase of 261 telecommunications towers in the Netherlands through the acquisition of four operating companies located in Amsterdam, expanding Protelindo's presence to Western Europe.
Before his group acquired Protelindo, Steve served as Vice President, International - Legal for American Tower Corporation (NYSE: AMT), the world's largest independent tower company, and was responsible for overseeing American Tower's legal affairs in Mexico, Brazil and India, and its global expansion efforts in South America, India and Asia.
Before joining American Tower, Steve was a partner in the Atlanta-based law firm Cohen, Cooper, Estep & Mudder from 2002 to 2006, where he specialized in corporate, sports and entertainment law, with a focus on representing small and medium sized businesses, entertainers, musicians and professional athletes. Steve received his formal training as a corporate and mergers & acquisitions attorney while working as an associate at two internationally recognized law firms: Gunderson Dettmer in Silicon Valley, California, and King & Spalding in Atlanta, Georgia, where he represented Fortune 500 clients such as Coca Cola, The Home Depot, Sprint and American Express.
Steve earned his Juris Doctorate Cum Laude from the Harvard Law School in 1998, and his Bachelor of Finance degree Summa Cum Laude in 1995 from Florida State University, where he graduated at the top of his class with a 4.0 GPA. He was named a Georgia Super Lawyer - Rising Star (an honor that recognizes Georgia's top lawyers under 40) and he appears in Marquis' Who's Who in American Law.
Steve is a member of the Georgia State Bar Association, the California State Bar Association, the NFL Players Association and the Florida State University College of Business Board of Governors.  On a personal note, Steve was born and raised in a small town in Northeast Nebraska and spent his formative years traveling and living in various cities in the United States and Europe as the son of a United States Army Officer. Steve continues to represent professional football players as a Certified Contract Advisor.