Immediate Past Chairman, Board of Governors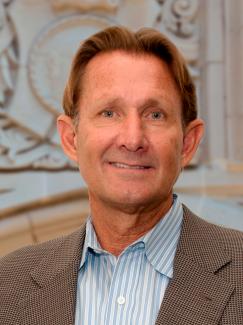 Company
Crescent View Partners
Location
St. Augustine, Fla.
Recently retired from Del Monte Foods Co., Executive Vice President of Sales
History with Company
Tim Cole joined Del Monte Foods as the Executive Vice President of Sales in September of 2004. Tim was responsible for all segments of the Del Monte Foods banner, including Del Monte Brands and pet products.
Prior to Del Monte, Tim was with the Quaker Oats Company/PepsiCo since 1979 and held a variety of sales positions throughout his 25 year career with the company. He was most recently in charge of National Accounts. He played a major leadership role in integrating the Quaker sales organization into PepsiCo. Prior to that, he directed $3 billion in U.S. Sales for all Quaker brands, including Gatorade and Tropicana.
Industry Affiliations
Tim is a member of the Western Association of Food Chains (WAFC) Illuminators and GMA Sales Committee. Tim is also Chairman of the Board of Inventure Foods, a 300mm$ public snack and frozen food company headquartered in Phoenix
Hobbies
Tim and his wife, Peggy, enjoy playing tennis, camping, skiing and sailing with their family. He is also an active member of the College of Business community. In his spare time he enjoys making frequent visits to Tallahassee to meet with and mentor FSU business students.
Education/Charities/Other
Tim graduated from Florida State University with a BS in Marketing. Tim is also a board member of Junior Achievement of Bay Area and provides consulting services to United Way of Bay Area.