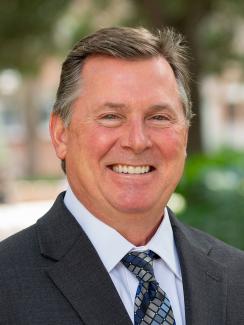 Education
B.S., Management, Florida State University
MBA, California Pacific University
Areas of Expertise
Complex Sales Mapping
Service Oriented Sales
Research Sales Engineering
Tim Mele is an adjunct lecturer of professional sales in the Department of Marketing at Florida State University's College of Business.
Achieving more than $1 billion dollars in sales revenue during his 30-plus years of sales, Mele has domestic and international sales experience and has been involve in some of the most prolific changes within the computer industry. His career has paralleled the breakup of Ma Bell and he has participated in many of the ramifications within the telecommunications and service provider industry. Mele was front line to the inception of Microsoft Office and the rollout of the first iPhones in 2007. He has worked in most every area of the computer industry.
Mele earned his bachelor's degree in management from Florida State University and an MBA from California Pacific University.
Honors and Awards
27 - 100% club awards with multiple international companies
6 - Domestic Salesman or Sales Manager of the Year
4 - International Salesman or Sales Manager of the Year