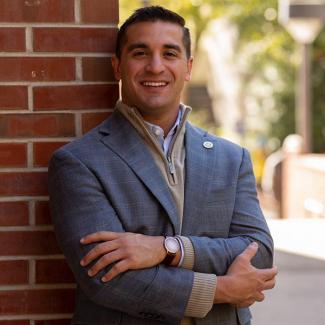 Title
Vice President, Private Client Associate
Company
Bank of America Private Bank
Location
Fort Lauderdale, Fla.
Born and raised in New York, Tyler moved to Florida with his family at a young age. After high school, Tyler attended Tallahassee Community College where he received his associate's degree. Tyler went on to receive a bachelor's degree and Masters of Business Administration from Florida State University's College of Business. Upon graduation Tyler moved to Cincinnati to work at the headquarters of Fifth Third Private Bank. Tyler's current role as an associate private banker within the Wealth and Asset Management division spans several disciplines such as: custom lending, wealth planning, portfolio management and trust administration for high net worth clients. Tyler currently travels throughout the South Florida region to his offices in Naples, Palm Beach, Boca Raton and Miami.
As an undergraduate at FSU, Tyler served as a member of the student leadership council for the College of Business. He also worked at the ceramic arts studio in the Oglesby Union on the weekends. During his MBA experience, Tyler participated in two global business seminar programs and traveled abroad to Strasburg, France and South Korea. He was elected by his fellow classmates to serve as the College of Business representative for the congress of graduate students. Tyler enjoys sports such as running, biking and saltwater fishing. But most importantly, Tyler enjoys cheering on the Florida State Seminoles football team.