Executive Director, FSU Real Estate Center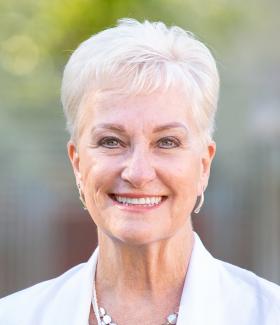 Education
M.S. Real Estate, University of Central Florida
B.B.A. Finance, University of Central Florida
Yvonne Baker is the executive director for the FSU Real Estate Center, which is housed in Florida State University's College of Business. She is responsible for the center's strategic and operational leadership, along with its activities, and serves as the chief liaison to the program's global network of more than 10,000 alumni and friends.  
The center is focused on facilitating student learning experiences beyond the traditional classroom, securing resources to attract, support and retain world-class faculty and strengthening the program's relationships with its professional and academic constituencies.
With more than 30 years in the commercial real estate industry, Baker brings market knowledge and expertise to benefit the Real Estate program. She most recently served as regional managing partner with Franklin Street in Orlando, Fla. to expand the brand geographically and to grow all business lines offered by the firm to meet client needs across Central and North Florida. Her brokerage and corporate leadership experiences with Highwoods Properties, JLL, Cushman & Wakefield and Franklin Street Real Estate provide first-hand understanding and connections to our students for opportunities such as with REIT's, private equity firms, institutional investors, owner/users and lenders.
Baker received her Master of Science in real estate and Bachelor of Business Adminstration in finance from the University of Central Florida. She continues to maintain active membership and leadership roles in industry organizations such as NAIOP, CREW and ICSC.