10 Summer Business Reads
If you are looking for a few good business-related reads over the summer, consider 10 books suggested by Trip Wyckoff, Florida State University's Business and Entrepreneurial Outreach Librarian. Wyckoff has been an adviser to several business information companies, including Dun & Bradstreet, Morningstar and Penton Publishing. His selected books, listed below with their publisher's descriptions, cover myriad topics, from financial frauds that shaped the accounting profession and creating value with Big Data to disruptions of the global supply chain and the science of meetings. 
An Economist Walks Into a Brothel: and Other Unexpected Places to Understand Risk 
By Allison Schrager 
Schrager equips readers with five principles for dealing with risk, principles used by some of the world's most interesting risk takers. Whether we realize it or not, we all take risks large and small every day. Even the most cautious among us cannot opt out. The question is always which risks to take, not whether to take them at all. What most of us don't know is how to measure those risks and maximize the chances of getting what we want out of life.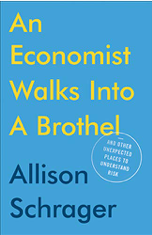 ---
Big Data for Managers: Creating Value 
By Atal Malviya and Mike Malmgren 
In today's fast-growing digital world, the web, mobile, social networks and other digital platforms are producing enormous amounts of data that hold intelligence and valuable information. Correctly used Big Data has the power to create sustainable value in different forms for businesses. However, Big Data is of limited value unless insightful information can be extracted from the sources of data.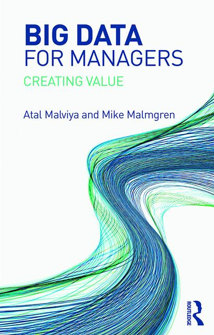 ---
Called to Account: Financial Frauds that Shaped the Accounting Profession
By Paul M. Clikeman 
Clikeman traces the evolution of the global public accounting profession through a series of scandals leading to voluntary or mandated reforms. Ever entertaining and educational, he examines 16 of the most audacious accounting frauds of the last 80 years and identifies the accounting standards and legislation adopted as a direct consequence of each scandal.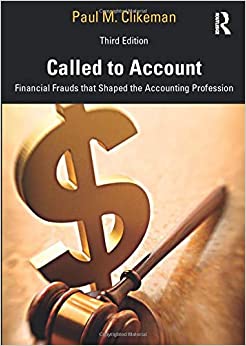 ---
Choke Points: Logistics Workers Disrupting the Global Supply Chain
By Jake Alimahomed-Wilson and Immanuel Ness 
Global capitalism is a precarious system. Relying on the steady flow of goods across the world, trans-national companies such as Walmart and Amazon depend on the work of millions in docks, warehouses and logistics centers to keep their goods moving. This is the global supply chain, and, if the chain is broken, capitalism grinds to a halt. The authors provide case studies across the world, uncovering a network of resistance by these workers who, despite their importance, often face vast exploitation and economic violence. Experiencing wildcat strikes, organized blockades and boycotts firsthand, they explore a diverse range of case studies, from South China dockworkers to the transformation of the Port of Piraeus in Greece, and from the Southern California logistics sector, to dock and logistical workers in Chile and unions in Turkey.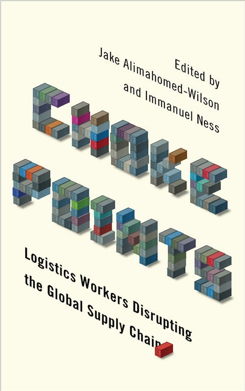 ---
Designing Experiences 
By J. Robert Rossman and Mathew D. Duerden 
In an increasingly experience-driven economy, companies that deliver great experiences thrive, and, those that do not, die. Yet many organizations face difficulties implementing a vision of delivering experiences beyond the provision of goods and services. Rossman and Duerden challenge us to reflect on what makes a great experience from the user's perspective, drawing attention to both the macro and micro levels. They present interdisciplinary research underlying key concepts such as memory, intentionality and dramatic structure in a down-to-earth style.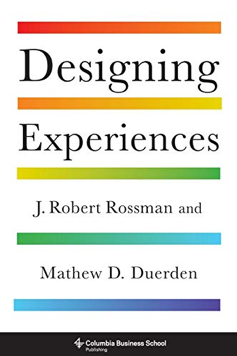 ---
Nine Lies About Work: A Freethinking Leader's Guide to the Real World 
By Marcus Buckingham and Ashley Goodall 
Essential truths freethinking leaders will recognize immediately: It is the strength and cohesiveness of your team, not your company's culture, that matter most. We should focus less on top-down planning and more on giving our people reliable, real-time intelligence. Rather than trying to align people's goals, we should strive to align people's sense of purpose and meaning. Finally, people don't want constant feedback; they want helpful attention.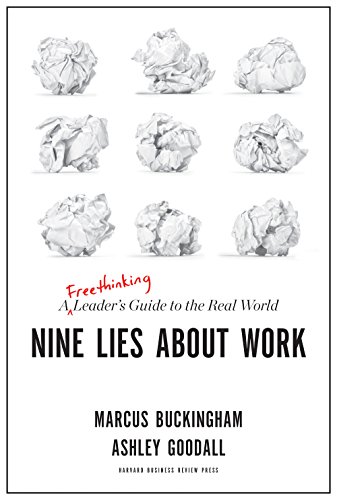 ---
Race for Profit: How Banks and the Real Estate Industry Undermined Black Homeownership 
By Keeanga-Yamahtta Taylor 
Taylor uncovers how exploitative real estate practices continued well after housing discrimination was banned. The same racist structures and individuals remained intact after redlining's end, and close relationships between regulators and the industry created incentives to ignore improprieties. Meanwhile, new policies meant to encourage low-income homeownership created new methods to exploit Black homeowners. The federal government guaranteed urban mortgages to overcome resistance to lending to Black buyers – as if unprofitability, rather than racism, was the cause of housing segregation. Bankers, investors and real estate agents took advantage of the perverse incentives, targeting the Black women most likely to fail to keep up their home payments and slip into foreclosure, multiplying their profits. As a result, by the end of the 1970s, the nation's first programs to encourage Black homeownership ended with tens of thousands of foreclosures in Black communities across the country.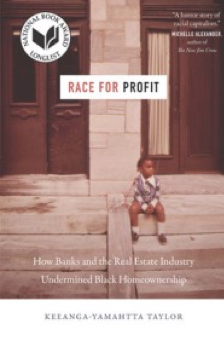 ---
Storytelling with Data: Let's Practice! 
By Cole Nussbaumer Knafli 
"Storytelling with Data: Let's Practice!" helps build the confidence and credibility to create graphs and visualizations that make sense and then weave them into action-inspiring stories. Expanding upon best-seller storytelling with data's foundational lessons, Knafli delivers fresh content, a plethora of new examples and more than 100 hands-on exercises.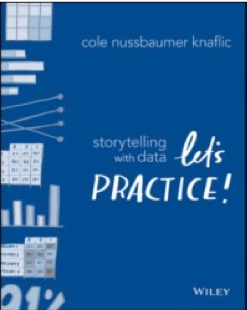 ---
The Corporate Contract in Changing Times: Is the Law Keeping Up? 
By Steven Davidoff Solomon and Randall Stuart Thomas 
Solomon and Thomas bring together leading corporate law scholars, judges and lawyers from top corporate firms to explore what needs to change and what has prevented reform thus far. Among the topics addressed are how the law could be adapted to the reality that activist hedge funds pose a more serious threat to corporations than the hostile takeovers and how statutory laws, such as the rules governing appraisal rights, could be reviewed in the wake of appraisal arbitrage.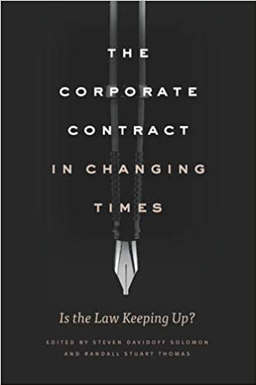 ---
The Surprising Science of Meetings: How You Can Lead Your Team to Peak Performance
By Steven G. Rogelberg 
A recent estimate suggests that employees endure a staggering 55 million meetings a day in the United States. This tremendous time investment yields only modest returns. Most companies and leaders view poor meetings as an inevitable cost of doing business. But managers can take heart: researchers now have a clear understanding of the key drivers that make meetings successful. Rogelberg draws from research, analytics and data mining, and survey interviews with more than 5,000 employees across a range of industries to share the practices and techniques that enhance their meetings.