Alumna retools her company to manufacture cloth masks for FSU
---
Alumna retools her company to manufacture cloth masks for FSU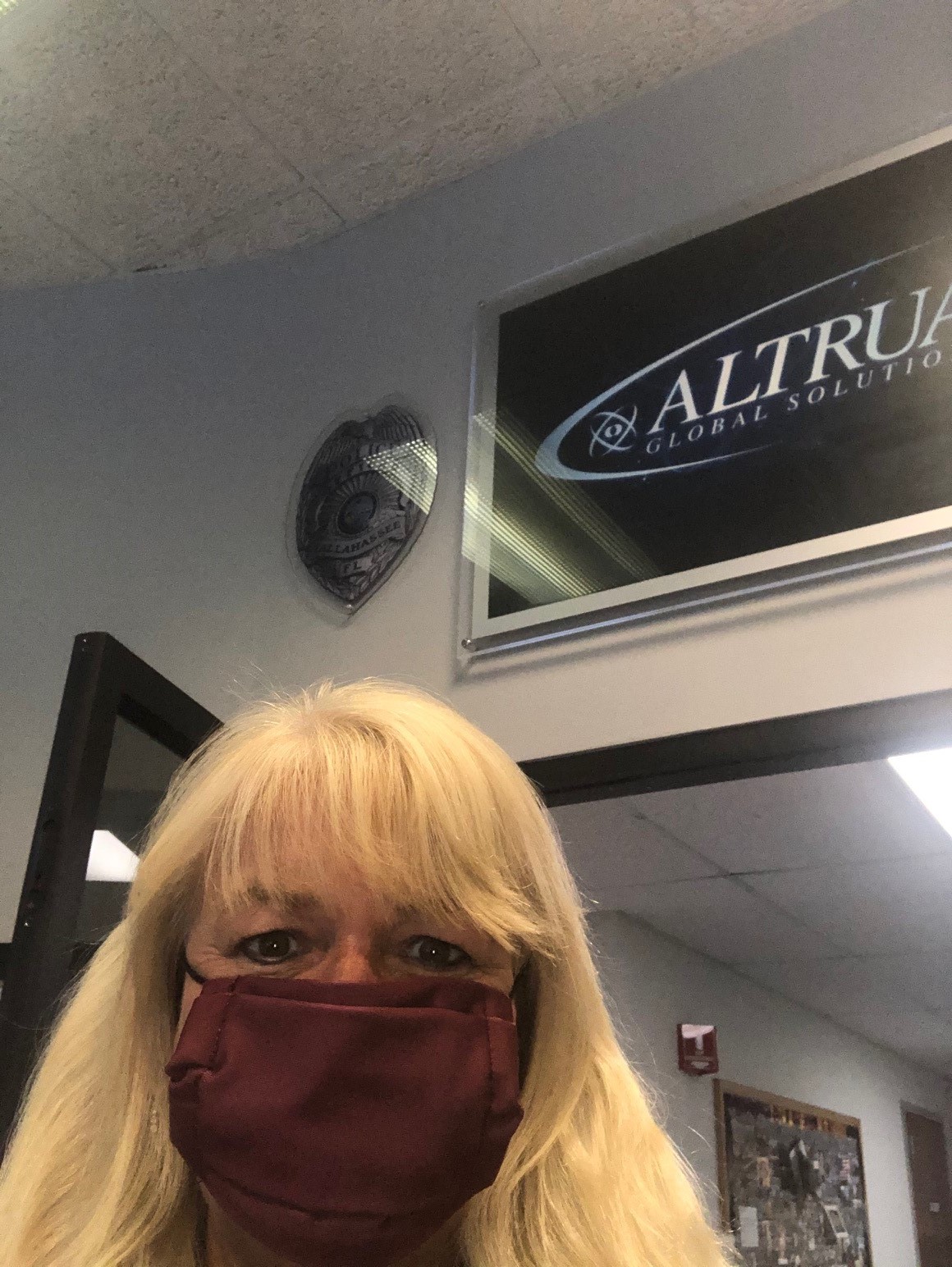 Faced with a new mask requirement campuswide, the university turned to alumna Melode Floyd Smelko (B.S. Marketing '85), co-owner and CEO of Tallahassee-based Altrua Global Solutions. In mid-July, her company made its final delivery of 35,000 garnet-colored, triple-ply, hand-sewn cloth masks, which FSU is distributing free to faculty and staff members. 
Altrua has also donated "We're Open" and "Curbside Pickup" signage to Tallahassee restaurants, reminding customers that the eating establishments are ready to serve. It also makes social-distancing signage and floor decals. 
When the need for Personal Protective Equipment (PPE) became evident, the company retooled its printing and graphics productions to make face shields and cloth masks. It supplied 5,000 face shields to Florida State Hospital in Chattahoochee and another 400 to the Tallahassee Police Department. Named one of the country's 5,000 fastest-growing companies by Inc. magazine in 2017 and a 2018 Seminole 100 honoree, Altrua counts McDonald's franchises across the United States among its customers, as well as restaurants in New York City, and has made hundreds of face shields and plexiglass protective windows that allowed restaurants to remain open. "When the pandemic started spreading, we asked ourselves, 'How can we be a solution? And, how can we keep our staff employed?' This is the answer," Smelko said.