Alumni couple honors fathers with named scholarships
---
Alumni couple honors fathers with named scholarships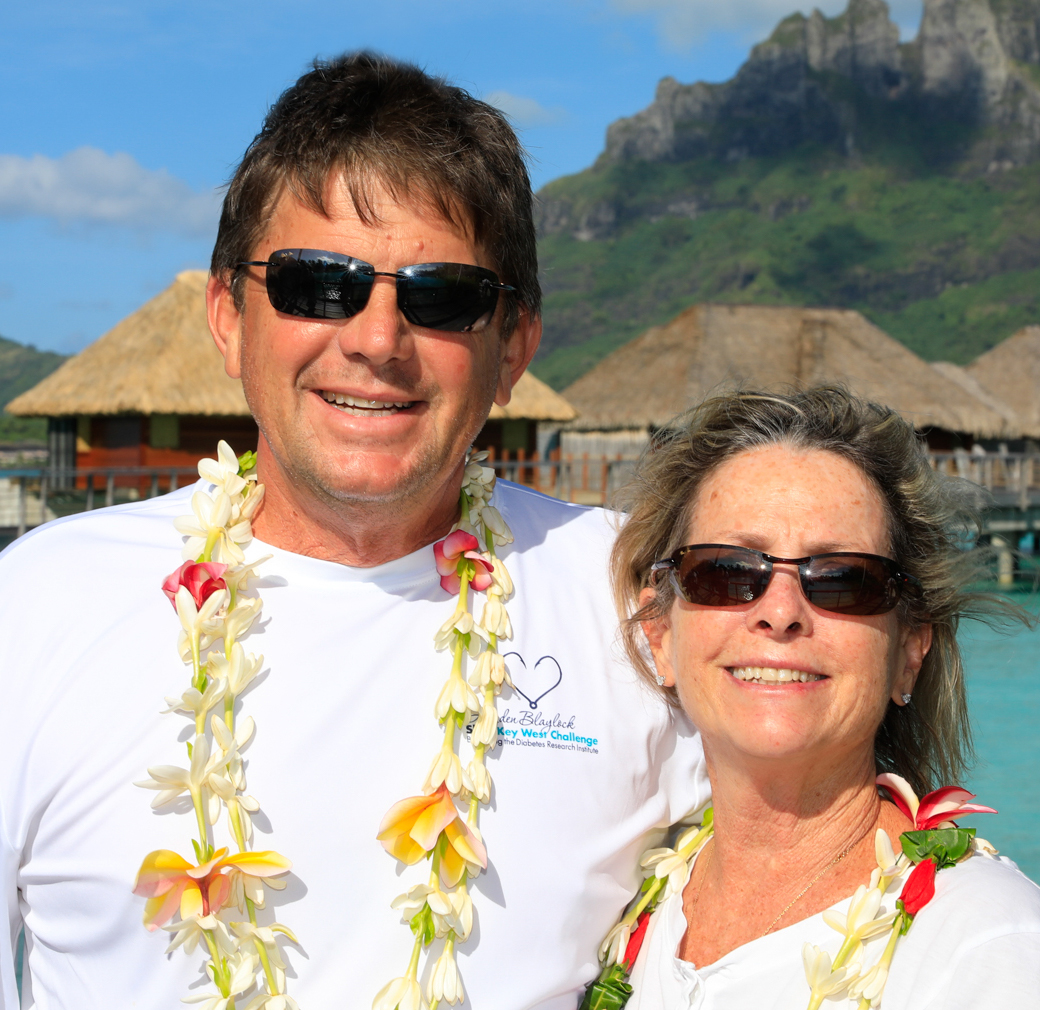 College of Business alumnus Richard Wheeler (BS Management '78; MBA '79) likes to say that his family is "all in" when it comes to Florida State University. He offers as evidence his wife, Bonnie, three siblings, two sons and their spouses, two nieces and two nephews – all who earned various degrees at FSU.
Recently, the couple made a $100,000 gift to FSU to honor each of their fathers. Half of the gift sum, $50,000, goes to the College of Business to establish the Robert O. Wheeler Memorial Endowed Scholarship. The other $50,000 creates the Anthony S. Bray Memorial Endowed Scholarship at the College of Education, where Bonnie earned bachelor's and master's degrees in special education in 1980.
"For both Bonnie and me, the door to FSU opened because our parents made it possible," said Richard, the CEO of Florida Turnpike Services LLC, which provides retail services at rest stops along the Florida Turnpike. "Neither of our fathers had the opportunity to attend college, but both built successful careers through hard work. They also both supported the education for their children to give the next generation a better opportunity."
Both Richard and Bonnie, a special education teacher for three decades in South Florida, received scholarship support while obtaining their educations, with Richard specifically crediting the Southern Scholarship Foundation and Wogan Badcock, the late CEO of the furniture company, for enabling him to attend FSU.
The business scholarship honors Richard's father, who served in the U.S. Navy on five ships and numerous bases as an efficiency expert until his retirement as a master chief in 1966. He then served as city manager of his hometown of Mulberry, Florida, for 15 years. He also served as mayor of the City of Mulberry from 2002 to 2004. This scholarship is open to undergraduate and graduate students majoring in management, with preference going to students from Florida's Polk County.
The Bray scholarship targets students in the education field. Bonnie's father did not attend college, but rather enlisted in the U.S. Army at age 17. After his discharge at age 21, he returned to the United States and entered the Carpenter's School in Miami. He worked jobs during the day and went to classes at night. After graduating, he worked numerous construction jobs, moved up to a superintendent position and built many projects around South Florida, including the Broward neighborhood of Inverrary, Dadeland's Burdines and Mall of the Americas.
Richard worked as a manager in the fuel industry in South Florida before stepping into an equity role and CEO position with his partner in Florida Turnpike Services, LLC. Richard was introduced to the industry through a customer at his first job with Enterprise Leasing.
"I always credit the selection of a general management course at FSU for allowing me to move through different roles and responsibilities," he said. "I was not tied to any specific industry but ended up finding one where I could learn and develop further."
Michael Hartline, dean of the College of Business, said he believes students will be inspired by the legacy stories behind the Wheelers' gifts.
"Their fathers did not have the opportunities early on in life to attend college, and yet they showed their mettle by serving in the military and succeeding in their chosen fields," Hartline said. "The love and respect Richard and Bonnie have shown for their fathers is touching, and we are so pleased they are honoring them by creating generous scholarships for deserving students in their own respective fields."